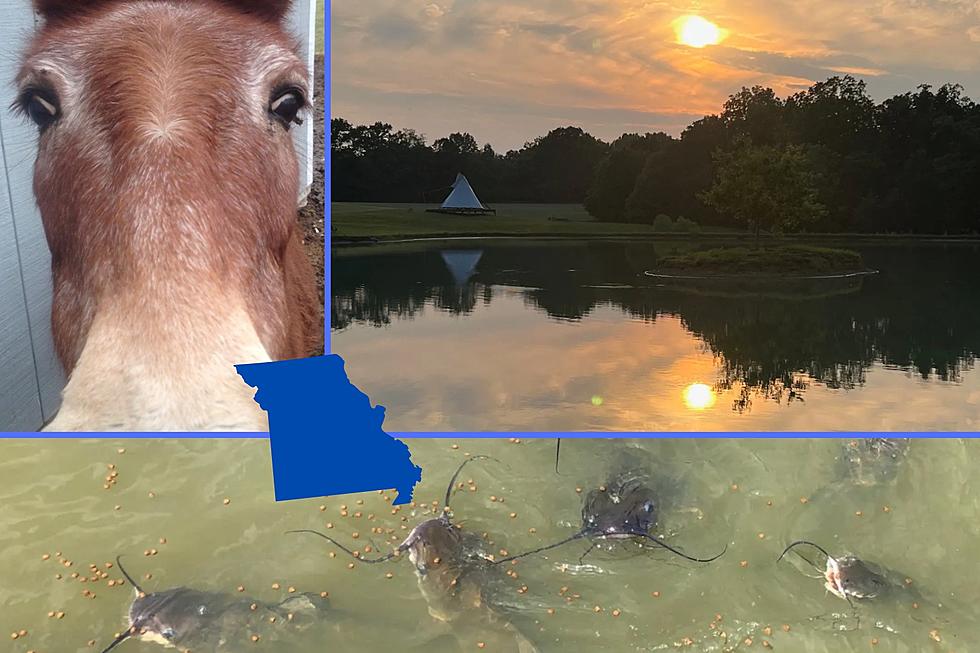 Missouri's Most Hospitable Place to Stay Full of Mules & Catfish
Entire guesthouse hosted by Donna, Airbnb
If you're looking for a place to stay, you want to hear the word "hospitable". If that's high on your list, there's a place near Wright City that was just named the most hospitable in all of Missouri.
I saw KMOV in St. Louis share the good news about Airbnb naming Red Mule Ranch as the most hospitable place to stay in Missouri. It's a 1-bedroom, 1-bathroom bunkhouse located near Wright City, Missouri and it has mules. Lots and lots of mules...and catfish. Wright City is located just west of the St. Louis area, by the way. Behold.
Missouri's Most Hospitable Place to Stay Full of Mules & Catfish
If you enjoy relaxing next to a lake and having fish, mules and horses near you, you will likely love this place.
As of this writing, to stay at the most hospitable place in Missouri will run you $211 per night according to the Airbnb listing. I'm not exaggerating when I say that the listing has more than 100 pictures of what you can expect if you choose to relax there. I'm not certain about availability, but you can see the Airbnb details for yourself if you're curious.
Missouri Fire Tower Hidden Inside the Mark Twain Forest
More From 100.9 The Eagle, The Tri-States' Classic Rock Station