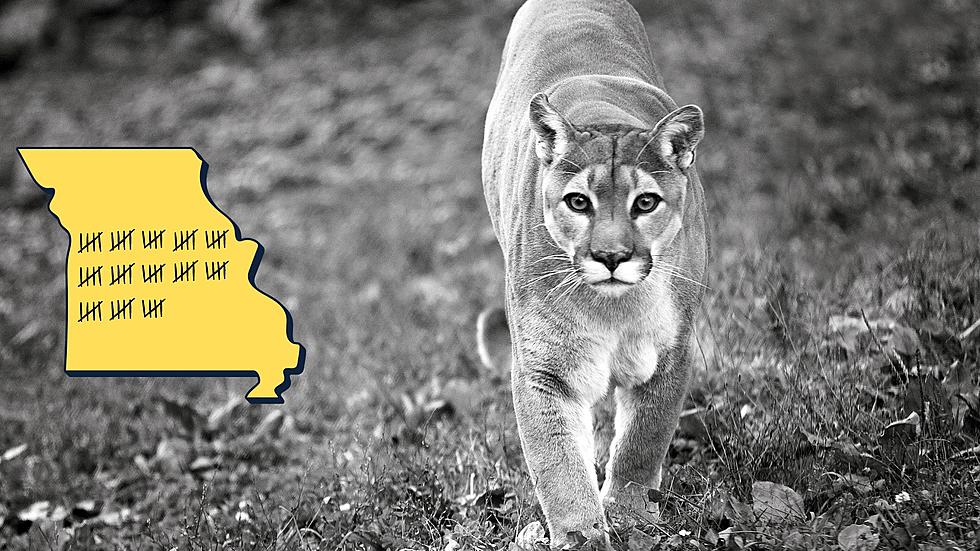 Missouri Now Has 110 Confirmed Mountain Lion Sightings Since 1994
Canva
It seems this list is now growing almost daily. The state of Missouri now has 110 confirmed mountain lion sightings in the state since 1994. 7 of those have been reported just this year.
For the record, this is not my count of mountain lion sightings in Missouri. This is direct from the Missouri Department of Conservation. Here are the sightings in the state only counting those in 2023 so far.
As you can see, most of these are animals spotted on game cameras and later reviewed by a conservation agent. Sometimes, there are eyewitnesses who will take pictures of tracks on their property and then those will be sent to the state of Missouri for review.
Just a month ago, Fox 2 out of St. Louis shared the story of a mountain lion who was photographed shortly after being struck by a vehicle.
The big cats aren't exclusive to southern parts of Missouri either. A couple months ago, there were reports of attacks on cattle in Ray County near Kansas City which are believed to be connected to mountain lion activity.
With the increasing number of mountain lions being seen in the woods of Missouri, it's a good idea now to assume these predators may be near you when you're in the backcountry and consider it a pleasant surprise if they are not.
See an Epic Missouri Tipi Where Your Only Neighbors are Wildlife
More From 100.9 The Eagle, The Tri-States' Classic Rock Station