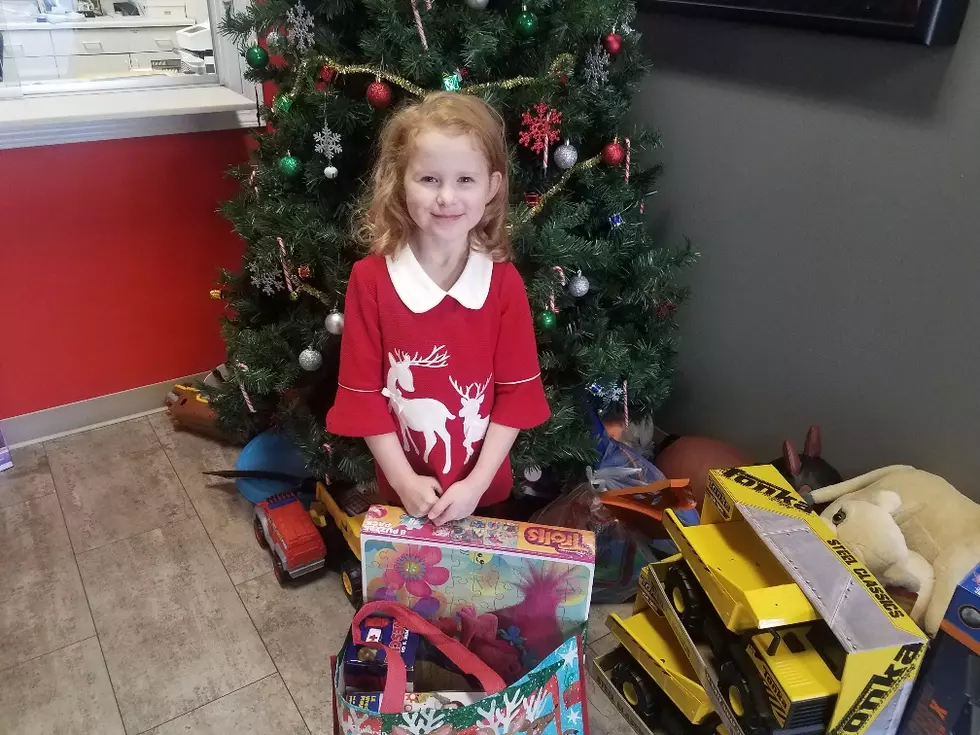 This 6 Year Old Girl Understands What Christmas is All About
TSM
The 10th annual "Load The Lobby" campaign ends next Friday at 9 a.m.  Our lobby is far from being filled but we are getting there so we still need your help.  How can you help? Well, just drop off your children's toys that they no longer use. If they are in good shape, bring by those bikes, balls, books, dolls, trucks and anything else in our lobby at 24th and Broadway in Quincy and at the KHMO studio lobby in Hannibal.
Some people even go out and buy new toys as well and we certainly will accept those. One such person who did just that was 6 year old Audra Blackburn. Audra's parents, Brooke and Adam, brought Audra to the studio yesterday to be on Y101 per my request.
I had the honor of listening to a six year old explain why she wanted to help other kids this Christmas, what she wanted to do to help and what she ended up doing to help.
After hearing about the less fortunate kids in the area that may not have a gift under the tree this Christmas, Audra volunteers to give up a few of her own items to Load the Lobby. Those included things given to her by her grandmother that she really liked. After a conversation with her mother, they decided to keep those precious items  but go shopping and buy new gifts instead to drop off at Y101.
What Audra did really sums up the entire reason as to why we hold "Load The Lobby" each year. At 6 years of age, this young lady gets it.
You can hear the entire interview with Audra by clicking below.
More From 100.9 The Eagle, The Tri-States' Classic Rock Station