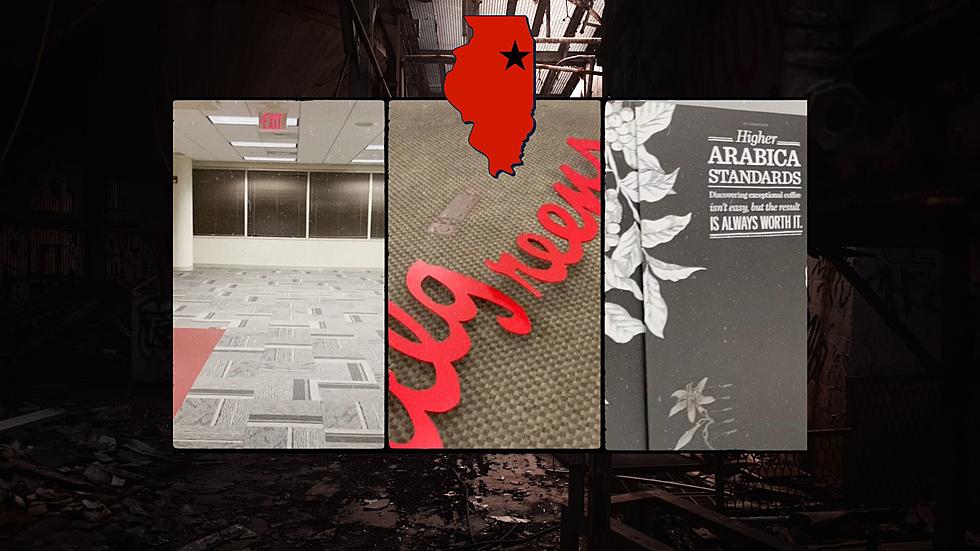 See Inside the Eerie Abandoned Walgreens Headquarters in Illinois
decayingmidwest via YouTube/Canva
A lot of companies are downsizing especially at the corporate level. That's why there's an eerie abandoned Walgreens headquarters in Deerfield, Illinois that you can take a peek inside of thanks to some recent adventurers.
Decaying Midwest didn't give the exact location, but I'm about 99.9% positive this is the Walgreens headquarters that used to be in Deerfield, Illinois. Here's the backstory they added to their recent investigation of what's left inside:
Today, we are exploring a massive Walgreens Headquarters in the Midwest. This place closed down a couple years ago and was emptied out. I think they are getting ready to sell the place or demolish it. The owner has added 24/7 security after they found all the graffiti inside.
How do I know this is the Walgreens in Deerfield, Illinois? CFO Dive reported not that long ago that Walgreens was selling two buildings in that location due to downsizing and hybrid work from home.
Yep, that's a Walgreens sign.
An abandoned building that still has Starbucks inside? Now that's luxury.
The guy who shared the video mentioned that Walgreens had implemented 24/7 security after vandals sprayed some of the walls. Wonder if the Starbucks is for the watchmen? That's a great gig if you can get it.
Make sure to follow Decaying Midwest on YouTube if you enjoy adventures like this one through the empty halls of buildings.
WARNING: Under no circumstances should you enter this property. By doing so you risk bodily harm and/or prosecution for trespassing on private property.
LOOK: States With the Most New Small Businesses Per Capita
More From 100.9 The Eagle, The Tri-States' Classic Rock Station