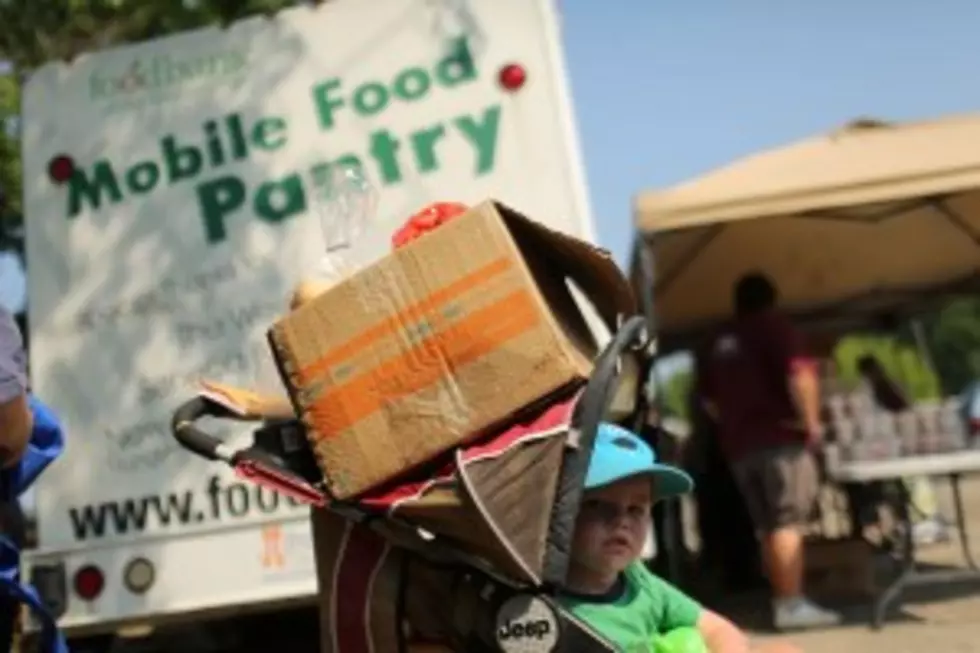 Madonna House Mobile Food Pantry Returning August 13
Spencer Platt, Getty Images
Adams County Mobile Food Pantry will be held on Saturday, August 13, 2016, from 10 a.m. to 12 noon, at The Quincy Family Resource Center located at 639 York in Quincy. For those planning to attend, please use the Northeast door to enter. If arriving before the pantry, form a line beginning at Northeast door and following the sidewalk on 7th Street. Parking is allowed in the Quincy Senior and Family Resource Center parking lot.
Please bring an empty laundry basket or an empty box to fill. The products, on a first come first served basis, will go fast. There will be 12,000 pounds of fresh produce and food items given out.
The sponsors of Madonna House's Mobile Food Pantry are Central Illinois Food-bank, Quincy Family Resource Center, ADM, Quincy Recycle and Hy-Vee on Harrison. All questions in advance should be directed to the Madonna House and not the Quincy Family Resource Center.
The Madonna House Food Pantry is located at 601 State Street in Quincy, serving on average 1,000 individual per month. The food pantry is open from 1 to 3 every Tuesday and 10 to 12 noon every Saturday.
Since 1988, Madonna House has provided a 24 hour supervised Emergency and Transitional Shelter, Food Pantry, Diaper Pantry, and emotional support to families in need.  To learn more about the Madonna House programs and services go to www.madonnahouse.net or call (217) 224-7771.
More From 100.9 The Eagle, The Tri-States' Classic Rock Station