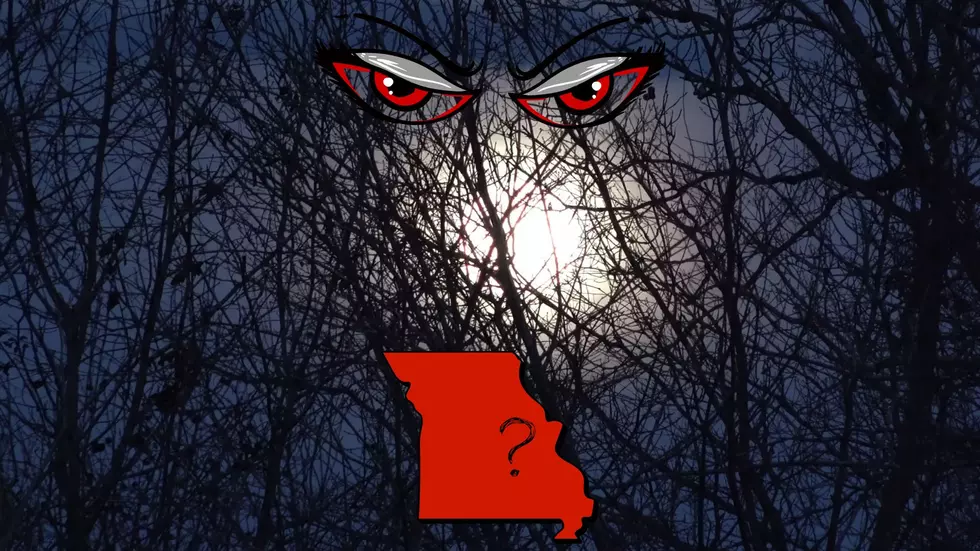 Entire Missouri Neighborhood Saw Beast with Red Eyes in the Woods
SASQUATCH THEORY via YouTube/Canva
It's easy to dismiss one person who claims to have witnessed something strange in the woods. However, it's more difficult in my opinion to ignore an entire Missouri neighborhood that claims it saw a beast with red eyes peering out of the woods.
The brand new documentary from the YouTube channel Sasquatch Theory explores some strange reports in the Mark Twain National Forest. Sounds have been recorded and shared and multiple people have come forward to describe what they've seen in the woods.
Around 6 minutes into the interview, the man and his wife share video and audio of a scream they recorded coming from deep in the woods. 39 minutes into the documentary, there's another distant blood-curdling scream.
They also shared infrared video from trail cams that show...something that walked up to the edge of the brush.
The man and his neighbors have also found claw marks on the trees that are much too big to be from a bear and nothing like what you'd see if it was a lightning strike.
Multiple witnesses in the same area where there were also numerous reports recently of what Missourians claimed was "a hellhound". Say what you want about Bigfoot/Sasquatch/Mo-Mo reports, but something very strange is happening in these Missouri woods. There are too many good people who are not trying to profit from these stories who I believe really believe what they're saying.
If it were just one report, I'd admit it could be someone's imagination running away with them. In the case of this many people coming forward, I'd say that possibility is not likely.
Something prowls these Missouri woods. Time and more research will someday tell what it is.
See Inside the Old Kinderhook Castle in Lake of the Ozarks
More From 100.9 The Eagle, The Tri-States' Classic Rock Station