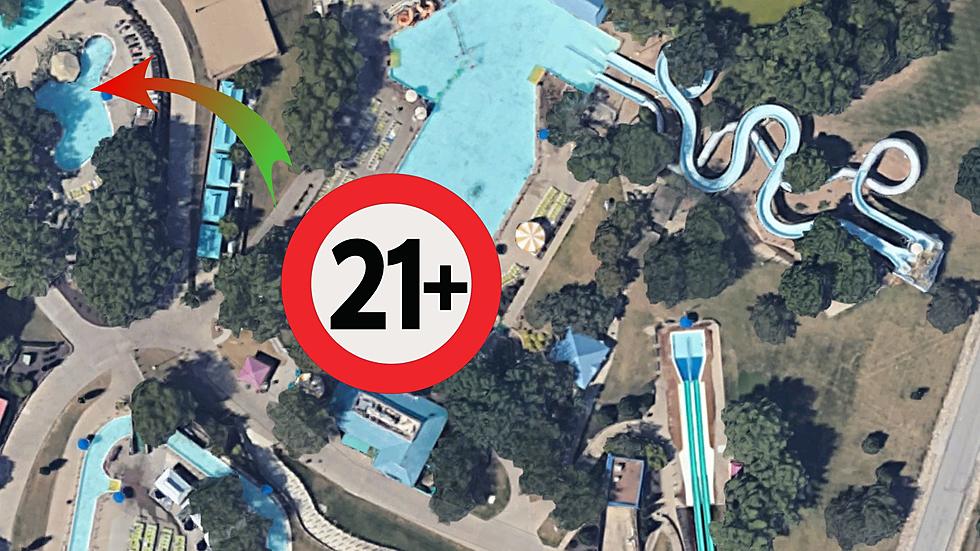 Yes, There's an Adults-Only Part of Worlds of Fun in Missouri
Google Maps Satellite View/Canva
There are a lot of places that have things for kids to do and that's a good thing. But, what about the big people? I have learned of one area that's for adults only and it's in an unexpected place - Worlds of Fun in Kansas City, Missouri.
Don't misunderstand and think that Worlds of Fun has abandoned families and is now the home to unbridled debauchery. Along with all the typical roller coasters and theme park stuff that families can enjoy, there's an area on the far eastern part of the park where you have to be 21 over over to enter. It's located here.
So what is this haven of adultism hidden inside of Worlds of Fun?
It's Castaway Cove and yes, you have to be 21 over over to enjoy the swim up bar. Here are the exact words from the Worlds of Fun website so I don't misquote them:
For guests of age, this escape offers a place to relax and unwind. Castaway Cove is Oceans of Fun's adult pool offering frozen and chilled beverages, including signature Belly Flop mixed drink. Sip away on a cool refreshment while sun bathing on the deck or floating beside the swim-up bar. Must be 21 years of age or older with valid ID to enter. 21 year old minimum
This is the part where I'd normally tell you what it's like there since I've been to just about every Missouri amusement park in my lifetime, but in this case, I can't. Last time I was at Worlds of Fun, I was with my parents and way less than 21 years old. (I've been told I haven't matured much since, either) So, I turned to some other review websites to learn about the vibe in Castaway Cove. The Pitch in Kansas City seemed positive although they did allude to a "Spring Break MTV Reality Show"...the phrase "Cancun in Kansas City" also came up.
My advice would be to check out the Castaway Cove website for yourself and consider it for future visits if you won't have kids with you. It's at least another adult-only option in Missouri if that's what you're looking for.
Amazing Theme Park Rides Based on Movies That Were Never Built
More From 100.9 The Eagle, The Tri-States' Classic Rock Station