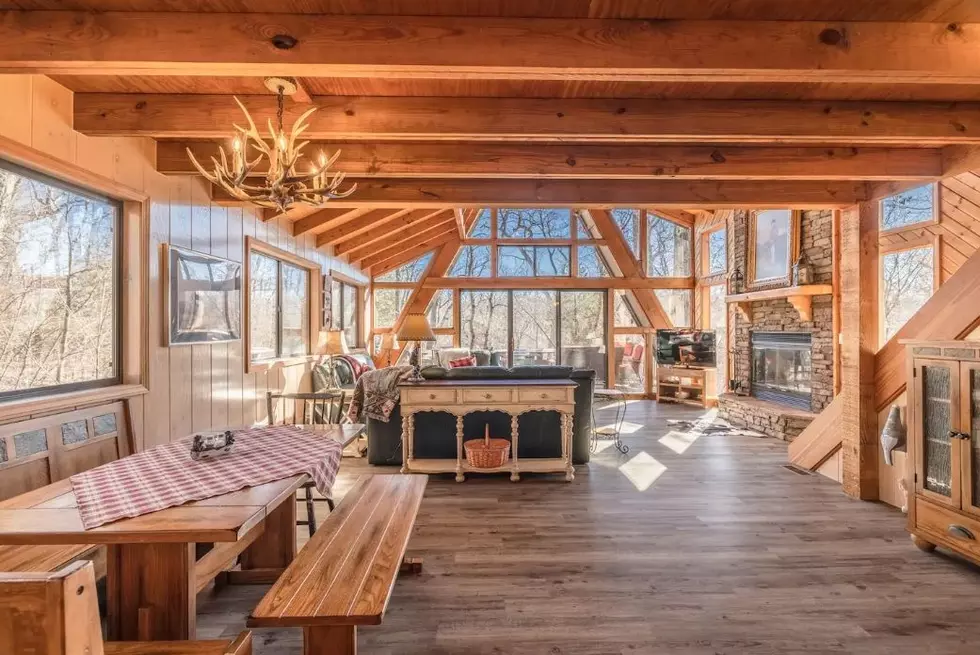 What It's Like to Live in the Trees Near Alpine Lake in Missouri
Entire chalet hosted by Dane, Airbnb
I have to admit that I didn't know Missouri had an alpine lake, but it's true. It's also accurate to say that alpine lake is just west of St. Louis and it's possible to live in the trees next to it.
I found this chalet known as the Kitzbuhl Hideout on Airbnb. It's located on the west side of Alpine Lake which is located here.
You can see for yourself why this feels like a little piece of Austria in the middle of Missouri.
What It's Like to Live in the Trees Near Alpine Lake in Missouri
It looks like the host is about to add a bunch of stuff this summer:
Hot Tub, Patio, and Wood Burning Firepit coming Mid 2022!!
Firepit, you had me at hello. It's not inexpensive at $320 per night as of this writing, but it's probably the most European thing I've seen in Missouri in years. You can see the full Airbnb listing for more pics, details and availability on what tree life near Alpine Lake in Missouri is really like.
See a Columbia Place with a Heated Pool, Paddle Boats & Hot Tub
More From 100.9 The Eagle, The Tri-States' Classic Rock Station