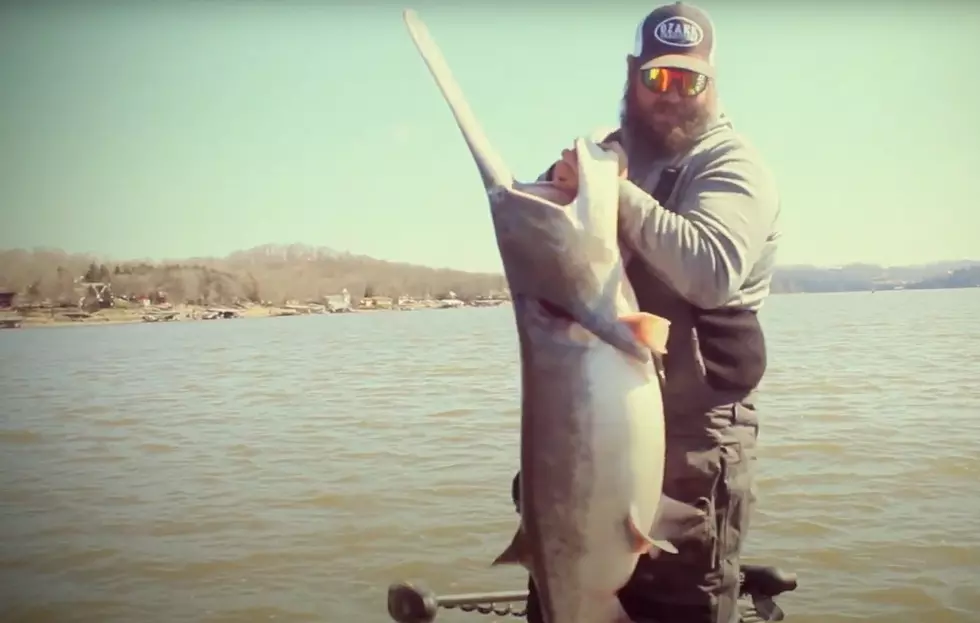 Video of a fisher's massive catch here in the state of Missouri
YouTube/Ozark Traditions Tv
A video was just posted to YouTube of a massive catch in the heart of Missouri, the fish puts up a fight but ultimately ends up in the boat, check it out here!
This video was uploaded to YouTube just last Friday, and it was uploaded on the channel called Ozark Traditions Tv, the video is only 6 and a half minutes long and the giant fish that they pulled from the lake is identified as a Spoonbill. They weigh the fish in the video and they say it weighs 60lbs give or take a couple of pounds.
I am not a fisherman and have never caught anything nearly that big, but what is crazy to me is that I have never seen any type of fish like that in a lake in Missouri. I wanted to learn more about these so-called Spoonbill fish so after a quick Googling, I learned these fish are really called paddlefish according to news-leader.com, and they go on to say...
"Paddlefish, whose ancestors swam when dinosaurs walked the earth, can grow to seven feet and weigh more than 100 pounds, according to the Missouri Department of Conservation...Missouri's three main paddlefish locations: Table Rock Lake, Truman Lake and Lake of the Ozarks."
To read more about paddlefish and the paddlefish fishing season in Missouri just click here!
Forget bass fishing, the next time I'm going fishing I want to go with a group of people who are trying to catch these giants of the lakes, I can't imagine what it would be like to try and reel in a nearly 100lbs prehistoric fish like that, it has to be exhilarating!
WATCH OUT: These are the deadliest animals in the world
More From 100.9 The Eagle, The Tri-States' Classic Rock Station