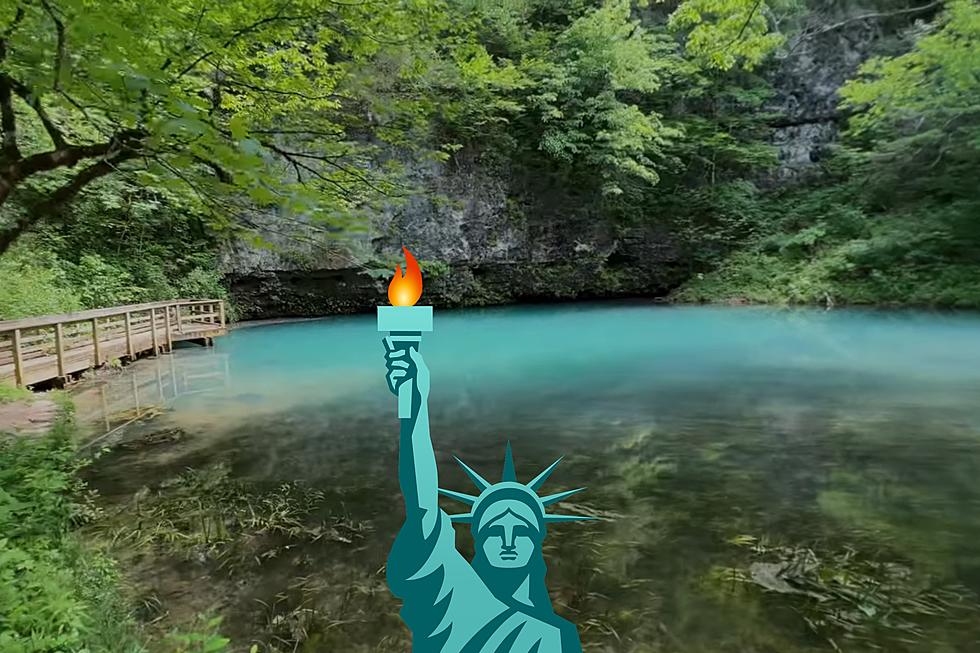 The Missouri Spring Deep Enough to Drown the Statue of Liberty
Marks of Curiosity via YouTube/Canva
It's hard to wrap your mind around how deep the deepest Missouri spring is. Here's an example that will give you a perspective maybe you can imagine. The deepest spring in Missouri has a depth that could drown the Statue of Liberty. It's that deep.
If you've never visited Blue Spring in Missouri, it's worth adding to your bucket list. It's one of if not the deepest springs in America.
How deep is Blue Spring in Missouri?
The National Park Service says that it has a depth of 310 feet. Here's the interesting anecdote they add to that number (their words not mine):
If you were to place the Statue of Liberty in Blue Spring, her torch would be five feet below the surface of the water!
Even the majestic Statue of Liberty is no match (in height anyway) for Blue Spring in Missouri.
The adventure YouTuber mentioned that officials once lowered a rope with an anvil into Blue Spring and eventually it became deep enough that the anvil was buoyant because of the intense pressure at that depth. Awe-inspiring.
If you're interested in checking out Blue Spring for yourself, it's located about 14 miles east of Eminence, Missouri. Worth the trip? Absolutely. There are few water destinations like it in America.
25 Facts About Colorado's Largest Mineral Hot Springs Pool
Colorado is home to dozens of hot springs and geothermal pools including the world's largest mineral hot springs pool in Glenwood Springs. The pool is open year-round and is one of the most popular places to warm your bones. Check out 25 facts you may not have known about the amazing Glenwood Hot Springs pool.
More From 100.9 The Eagle, The Tri-States' Classic Rock Station