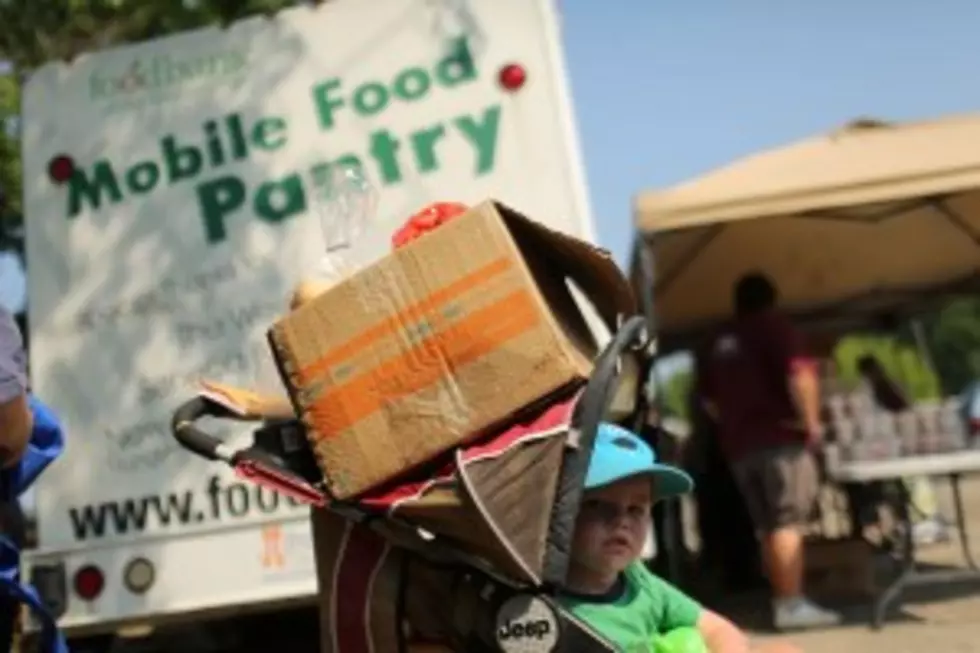 The Adams County Mobile Food Pantry Is This Saturday
Spencer Platt, Getty Images
The Adams County Mobile Food Pantry will be held this Saturday, June 6, from 10 to noon, at The Quincy Family Resource Center located at 639 York in Quincy.
For those attending, please use the Northeast Door to enter. If you arrive before the pantry, form a line beginning at the Northeast door and follow the sidewalk on 7th Street. Parking is allowed in the Quincy Senior and Family Resource Center parking lot.
Please bring an empty laundry basket or an empty box to fill. The products will go fast on a first come, first served basis. There will be 12,000 pounds of fresh produce and food item given out.
The sponsors for the Madonna House's mobile food pantry are the Central Illinois Foodbank, ADM, the Quincy Family Resource Center, Quincy Recycle and Hy-Vee on Harrison.
Since 1988, Madonna House has provided a 24 hour supervised Emergency and Transitional Shelter, Food Pantry, Diaper Pantry, and emotional support to families in need. The Madonna house can serve a maximum of 6 families at one time, with a house capacity of 14-16 individual family members.
In 2013, Madonna House Homelessness Prevention Program was expanded to include at risk of homelessness individuals. Their services provided focus on housing stabilization, building self-sufficiency, enhancing employment skills and everyday life skills.
The Madonna House Food Pantry is located at 601 State Street in Quincy and serves on average 1,000 individuals per month. The food pantry is open from 1 to 3 every Tuesday and 10 to noon every Saturday.
More From 100.9 The Eagle, The Tri-States' Classic Rock Station