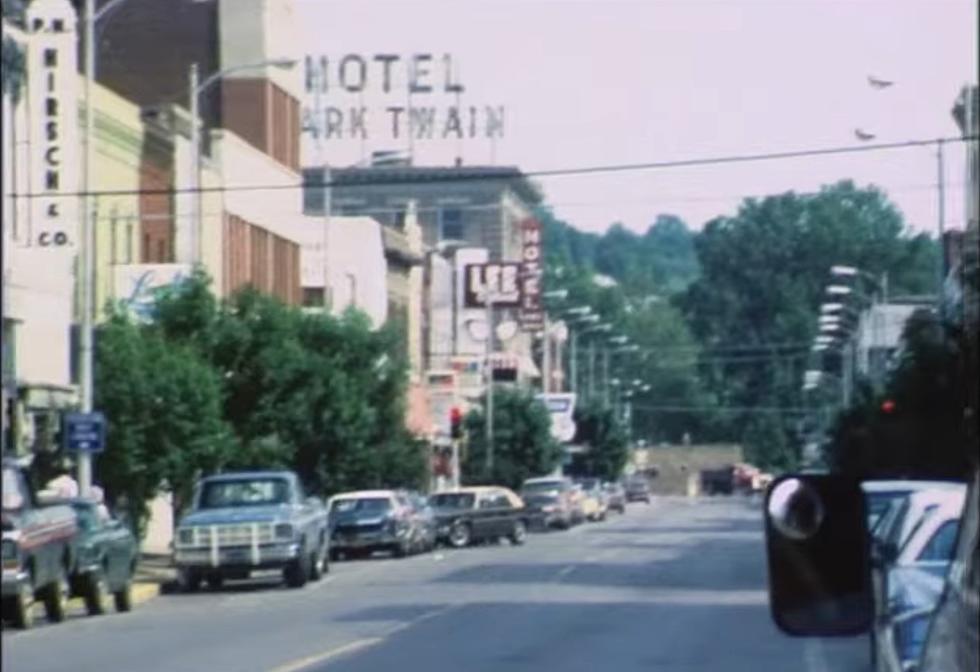 Retro Video Shows Hannibal as it Was 40 Years Ago in 1981
Wolfgang Gegusch via YouTube
I was in Hannibal in 1981. I remember what it was like then. If you would enjoy a flashback to that era, I've found a retro video drive-thru of Hannibal taken in the summer of 1981.
I came across this video that appears to have been uploaded to YouTube almost 10 years ago. The guy that shared it explained how it happened:
I was accompanied by my wife. We saw Hannibal on the way from St. Louis to Chicago. My wife had a special interest in visiting Hannibal, because she read Tom Sawyer and Huckleberry Finn and I not. From Chicago we continued in a 5 days drive to the Yellowstone NP.
Pay special attention to some of Hannibal's buildings that are no longer with us and all the early 1980's and late 1970's vehicles.
Near the end of the video, you can see they began journeying through the west-central part of Illinois, too. Gotta love all the purple martin houses in Griggsville.
Standout moments in the video include the old version of the Hotel Mark Twain which is now renovated apartments and a ride on one of the riverboats. Those Mississippi island views haven't changed that much over the years.
I was 15 in 1981 and about to vault into supposed adulthood with my time at Hannibal Senior High. Prior to 1981, it was a lot of baseball playing at Clemen's Field. After 1981, responsibilities started to take over my life. Bummer.
It's a cool throwback to a different era in Hannibal although much remains the same 40 years later.
ALSO: PEEK INSIDE JON BON JOVI'S NEW $43 MILLION PALM BEACH MANSION
LOOK: Famous Historic Homes in Every State
More From 100.9 The Eagle, The Tri-States' Classic Rock Station