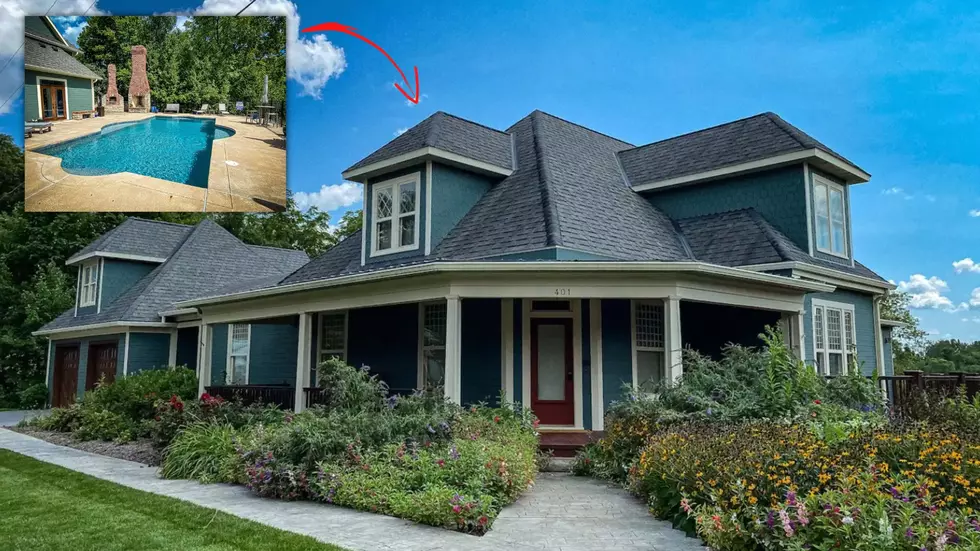 One of the Best Pools in Missouri is Hiding Behind this Home
Entire home hosted by Rachel, Airbnb/Canva
There's a lot to love about this Missouri home. Inside it's immaculate and it's close to the Katy Trail which is one of the best bike trails in America. But, the big secret is what's hiding in the backyard - maybe one of the best pools in Missouri.
This fancy place in Rocheport, Missouri is a pricey Airbnb, but boy is it nice. Pay special attention to the salt water pool built into the backyard. The home itself is called "The 1912" because maybe it was built in 1912? I'm just guessing.
One of the Best Pools in Missouri is Hiding Behind this Home
The home is bigger than it looks from out front. The Airbnb listing says it can house up to 15 guests. I don't know if I even know that many people. The nightly cost is...yes, pricey. As of this writing, it's $918 per night. Don't doubt it's worth it, but it's above my pay grade. The full listing has even more pics, details, updates and availability if you'd like some downtime in Rocheport, Missouri.
See a Tiny Illinois Place Located Inside an Animal Rescue Ranch
More From 100.9 The Eagle, The Tri-States' Classic Rock Station