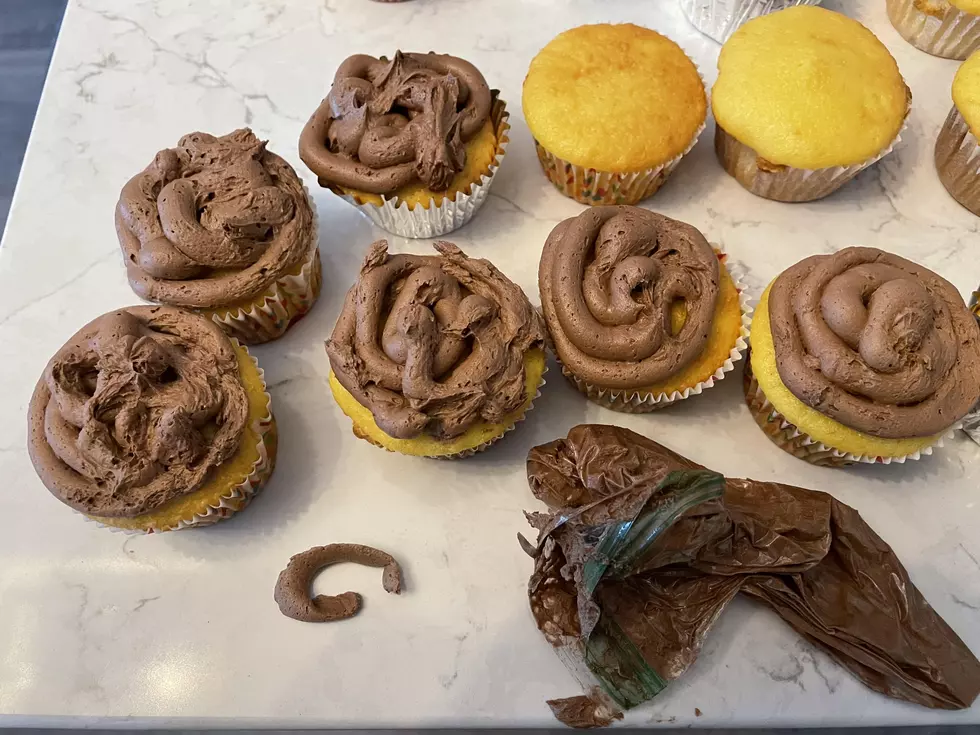 #NailedIt! Homespun Failure, Sarah Deien Style
#nailedit!
I can cook. I mean, nothing fancy, but I'm pretty solid when it comes to standard foods. Come to find out, I need to stick to what I know.
I tried to get fancy and use one of those tips that can pipe frosting in pretty patterns. I generally just slap icing on with a knife. For my first foray into piping, I went with the simplest version available. It was just a plastic tip with a hole, designed to draw a line of frosting into a beautiful swirl. I don't have piping bags, so I just cut a hole in a plastic baggie. I'm a big fan of the Great British Baking Show. I imagined the possibilities. I had a vision in my head of how my chocolate frosted cupcakes would look. I envisioned presenting these little cakes of perfection to my impressed family.
What I ended up with was a pile of crap. Like, all that was missing was googly eyes and I would have had a decent replication of the poop emoji. (By the way, my partner-in-crime Jeff Dorsey has always mistaken that emoji for a smiling chocolate kiss. I had to enlighten him.)
These kinds of kitchen failures are featured in a Netflix series called "Nailed It!" The #nailedit is always trending for you to see or show off your own colossal failures. Do you have your own #nailedit image? Share it with us on our Y101 Facebook page
More From 100.9 The Eagle, The Tri-States' Classic Rock Station