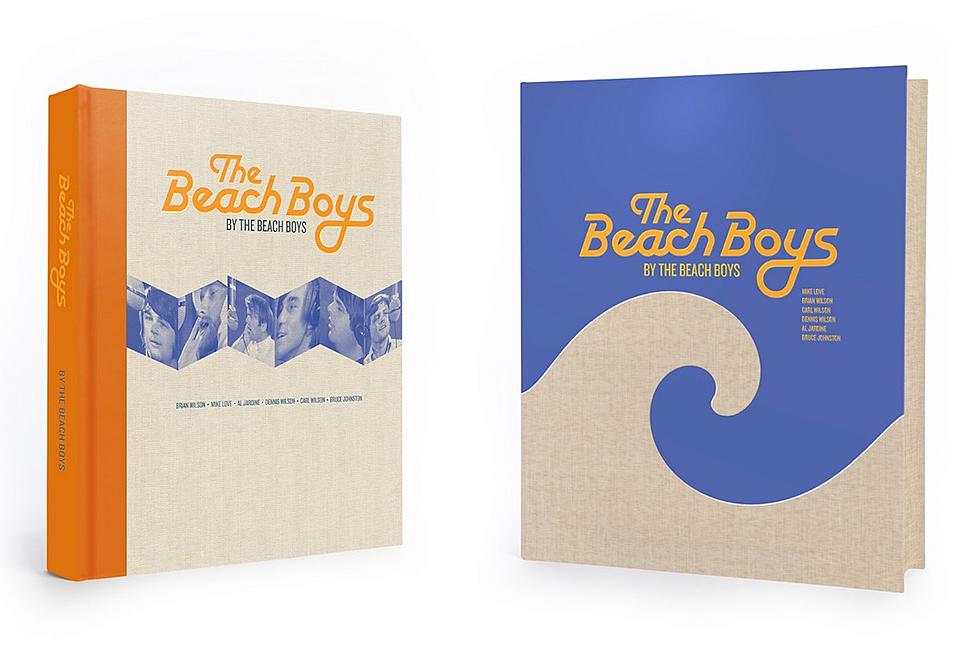 'The Beach Boys by the Beach Boys' Anthology Book Coming in 2024
Genesis Publications
The Beach Boys by the Beach Boys, the only official book on the California legends, will hit shelves in 2024.
The anthology will chronicle the Beach Boys' rise from a humble garage band in Hawthorne to one of the most beloved bands in history, covering every album from their 1962 debut Surfin' Safari to their chart-topping 1974 compilation Endless Summer.
A limited-edition run of 500 copies signed by Brian Wilson, Mike Love, Al Jardine and Bruce Johnston is available to preorder now and will ship in December. A regular hardcover edition will be available in bookstores worldwide in 2024, with more details coming soon.
The Beach Boys by the Beach Boys is told through the words of Brian, Dennis and Carl Wilson, as well as Love, Jardine and Johnston. It also includes live shots and behind-the-scenes recording photographs from the Capitol Records archive, the band archive and the members' archives. The 400-page tome also features tape boxes, tour posters and programs, handwritten notes and lyrics, press clippings, album advertisements, chord sheets and studio documents.
The band members' stories will be augmented by contributions from other artists who have been involved with or inspired by the Beach Boys' music, including Lindsey Buckingham, Eric Clapton, Elvis Costello, Ray Davies, Bob Dylan, Def Leppard, David Lee Roth, Graham Nash, Jimmy Page, Carly Simon, Pete Townshend and many more.
The Beach Boys saga is one of dizzying highs, perilous lows and decades of turmoil. Through it all, their songs remain beloved and inimitable staples of not just classic rock, but all American music.
"There's love in the music and people can relate to the love, regardless of whether you're 2 years old or 92 years old," Brian Wilson said in a news release. "For me, music is about love. Love is the message I want to share. I hope people feel that in my music. That makes the hard work worth it."
Beach Boys Albums Ranked
There's way more to the band that surfing, cars and girls.
More From 100.9 The Eagle, The Tri-States' Classic Rock Station