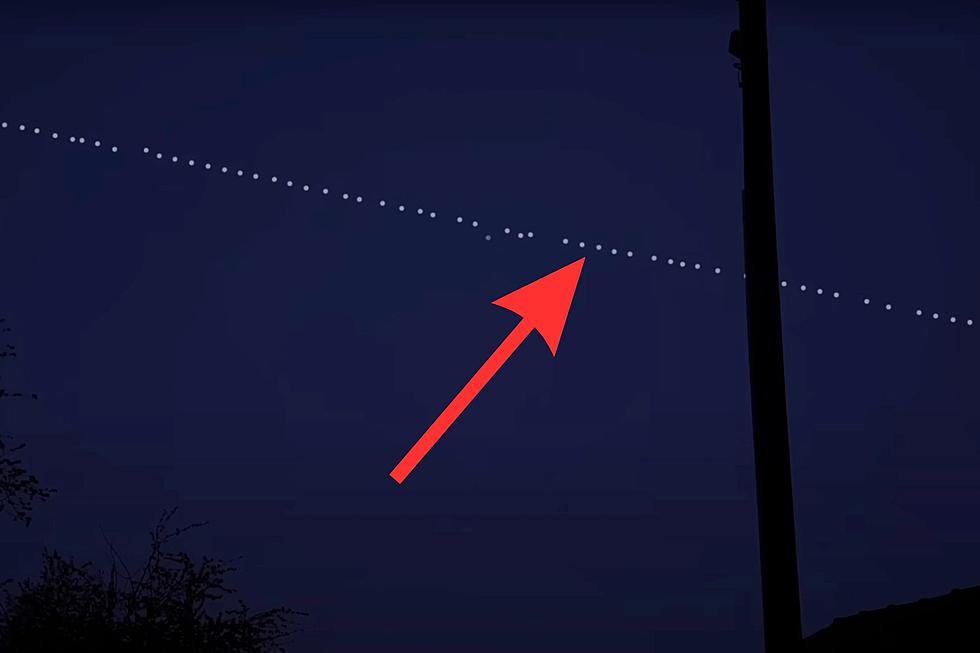 Here's How and When You Can See Starlink Satellites Over Missouri
ViralVideoLab via YouTube/Canva
I remember when these satellites first started appearing in our skies. Many reported them as UFO's, but we definitely know what they are now. As a matter of fact, there's a way when you can know exactly when and where the Starlink satellites are gonna be over Missouri any time.
If by some chance you're not familiar, Starlink Satellites are an Elon Musk project with the ultimate goal of having high-speed internet available around the globe. If you've seen a string of lights that look like this, you've seen Starlink Satellites.
Here's how you can find out when the Starlink Satellites will be visible over you
The official Starlink website allows you to put in your location which will show you the results for when the next chance to see them will be with good visibility. Here's an example as of this writing of what those results would look like for Hannibal, Missouri.
One thing to keep in mind is actually an obvious one. Your visibility will depend on the weather which is somewhat unpredictable. Yes, that's sarcasm with a capital S.
There is another option. Starlink shows a live map which will give you an idea of where satellites are in real-time. As of this writing, it looks like this.
It's a cool feature that you can actually schedule a time when you can go outside and see this row of satellites that look like an astronomical string of pearls over your head. All you need is to check the Starlink website.
8 Pics of Hannibal and Quincy Taken by Astronauts in Space
More From 100.9 The Eagle, The Tri-States' Classic Rock Station