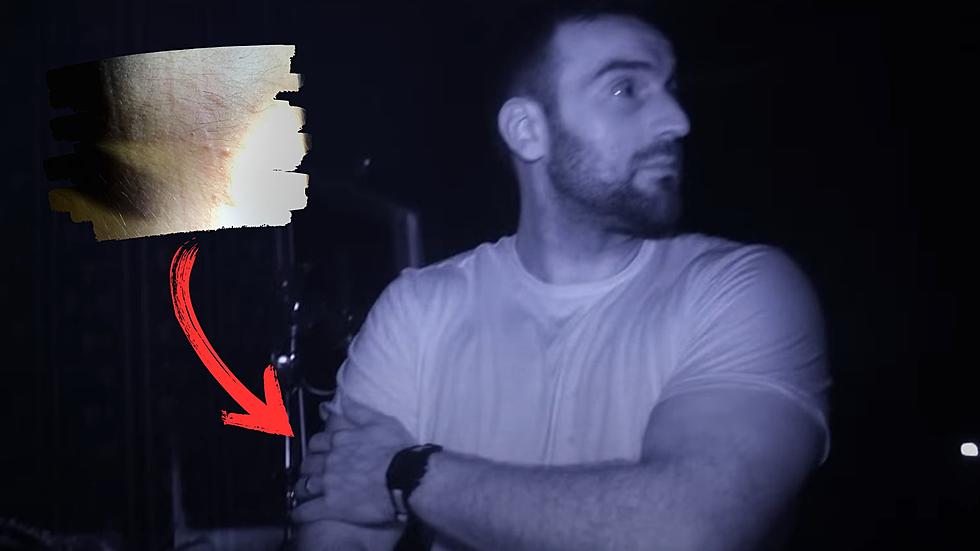 Missouri Ghost Hunter Gets Seriously Scratched by Evil Entity
The UnXplained Zone via YouTube/Canva
If you've ever attempted ghost hunting, you know it can be a terrifying experience. Normally, there are no physical risks though. The exception was a recent paranormal investigation in Cape Girardeau, Missouri where an investigator got seriously scratched by...something (or someone).
This harrowing new video share from The UnXplained Zone on YouTube shows an exploration of a home that has known nothing but tragedy throughout the generations. The David Glenn family that used to own it lost 3 infant children within these walls.
So many strange occurrences happened in just one night the team investigated the Glenn house. They heard music playing that was also picked up by sensors they placed around the home.
But, about halfway through the night, one of the investigators suddenly felt pain on his arm.
Once they checked his arm, they learned that he got seriously scratched by something or someone.
The team obviously raised the ire of - something - that did not appreciate their presence in this home. That's why it's referred to as The Glenn Family Curse. The entire episode is more than worth a watch as they had many other strange experiences in this Cape Girardeau home that has such a tragic history.
This 1880 Midwest Home Still Haunted By Stonemason Who Built It
Gallery Credit: Bg & Associates Team, Keller Williams Key Partners, Realtor.com
Missouri Castle May Be the Most Haunted in the Midwest
Gallery Credit: BDAR & LOBR MLS, Realtor.com
More From 100.9 The Eagle, The Tri-States' Classic Rock Station