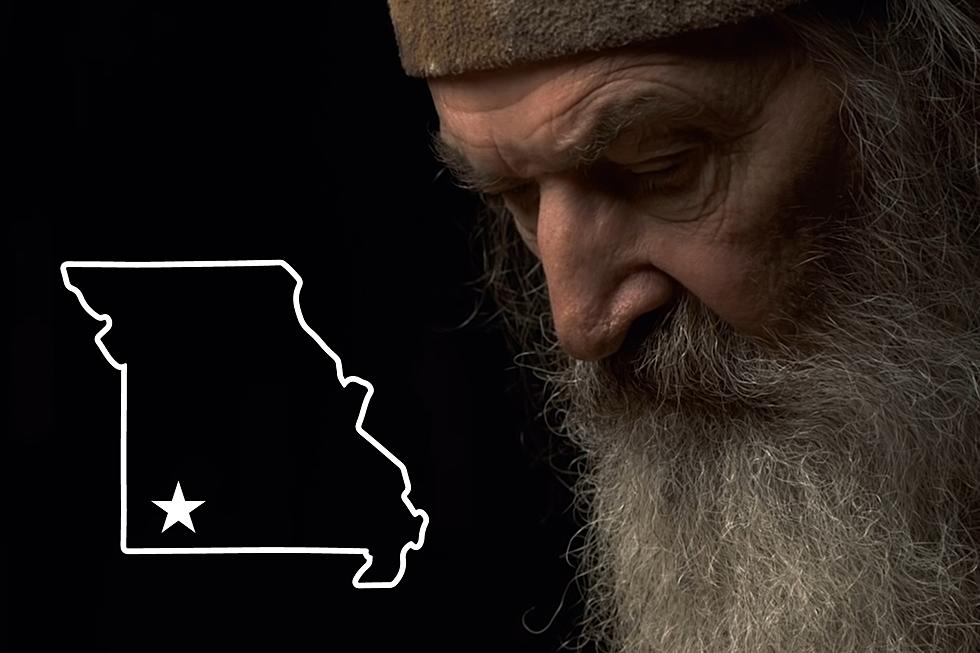 Duck Dynasty's Phil Robertson's Unexpected Connection to Missouri
I Am Second via YouTube/Canva
Sometimes surprises are good and sometimes they are bad. For Duck Dynasty's Phil Robertson, he received one of the biggest surprises of his life when he learned that he had a very unexpected connection to Missouri. This is his story and how it changed his family forever.
I would expect by now just about everyone knows at least part of the story of Phil Robertson and how he built his Duck Dynasty. Phil's turbulent search for the truth is now a feature length movie called The Blind.
What is Phil Robertson's family connection to Missouri?
He was not aware of his family in Missouri until a few years ago. 45-year-old Phyllis Harvey-Thomas who lives in Springfield, Missouri with her family had questions from her son when he had a DNA test done. Phyllis learned that her sister was only her half-sister. She had a different father.
After much research, she learned something startling from her mother. She was reluctant to speak, but finally disclosed it was Phil Robertson who she had a relationship with many years ago. That led to Phyllis reaching out to the Robertson family. The result was beyond anyone's expectation.
Phyllis and her immediate family drove from Springfield, Missouri to a church where Phil Robertson was speaking. She walked up to Jace Robertson and asked him to give it to his dad and he did.
Instead of denials, Phyllis Harvey-Thomas was embraced by Phil and the entire Robertson family. Phil revealed the affair to his family and confirmed that Phyllis was one of them. That has led to a heartfelt reunion of the most unexpected kind where she has closure on what her real family is and what family really means.
Phil Robertson's life story The Blind opens this weekend in many Missouri and Illinois theaters.
PICTURES: See Inside 'Duck Dynasty' Stars' Stunning Historic Plantation Venue
Duck Dynasty stars Jase and Missy Robertson have carefully renovated and restored a historic Southern plantation in Louisiana as a wedding and events venue, and you can book a stay!
Gallery Credit: Sterling Whitaker
More From 100.9 The Eagle, The Tri-States' Classic Rock Station