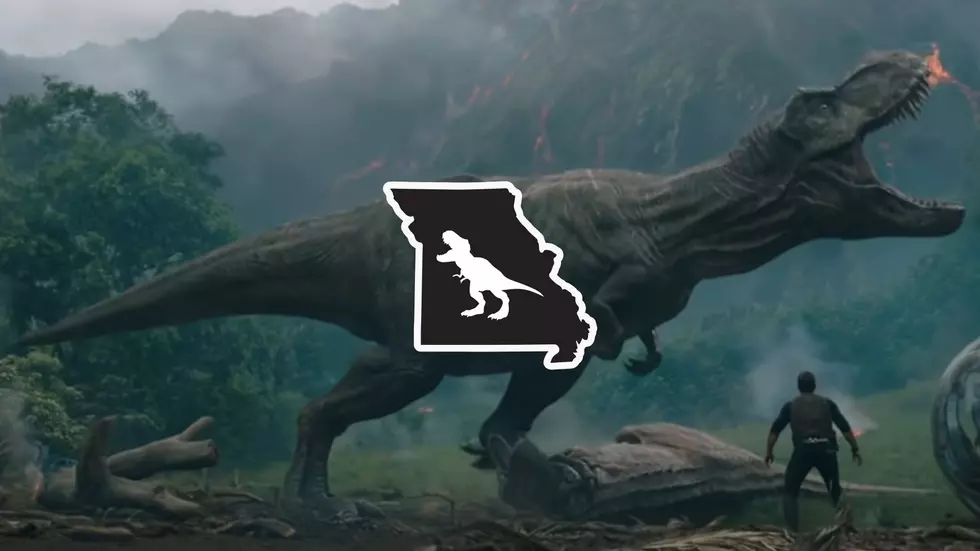 Did You Know Missouri Has an Official State Dinosaur?
Universal Pictures via YouTube/Canva
Could the next Jurassic Park movie be set in Missouri? Don't laugh. Did you know that the state of Missouri is one of the only states in America to have its own state dinosaur? It's true and there's a very good reason for that.
So what is the official Missouri dinosaur? Sadly, it's not a T-Rex which is what I was hoping for. No, the scientific name for Missouri's state dinosaur is Hypsibema missouriensis. The official Wikipedia page provides the backstory:
One of the few official state dinosaurs, bones of the species were discovered in 1942, at what later became known as the Chronister Dinosaur Site near Glen Allen, Missouri. The remains of Hypsibema missouriensis at the site, which marked the first known discovery of dinosaur remains in Missouri, are the only ones to have ever been found.
See, Hear, Stay, Learn shares more details about this unique Show Me State dinosaur.
Thanks in part to the Jurassic Park movies (where I get all of my "facts" from), I associate dinosaur fossils with states in the west like Wyoming. They're there, too. But, many prehistoric beasts (or at least the bones of) have been found in Missouri including one new species last year.
Does that mean Stephen Spielberg will be bringing his cameras to Missouri if he decides to make another Jurassic Park movie someday? Kind of doubt it. But, having a state dinosaur is a claim to fame that few states can make. Missouri does officially have one.
See Inside Harrison Ford's Childhood Home in Illinois
More From 100.9 The Eagle, The Tri-States' Classic Rock Station