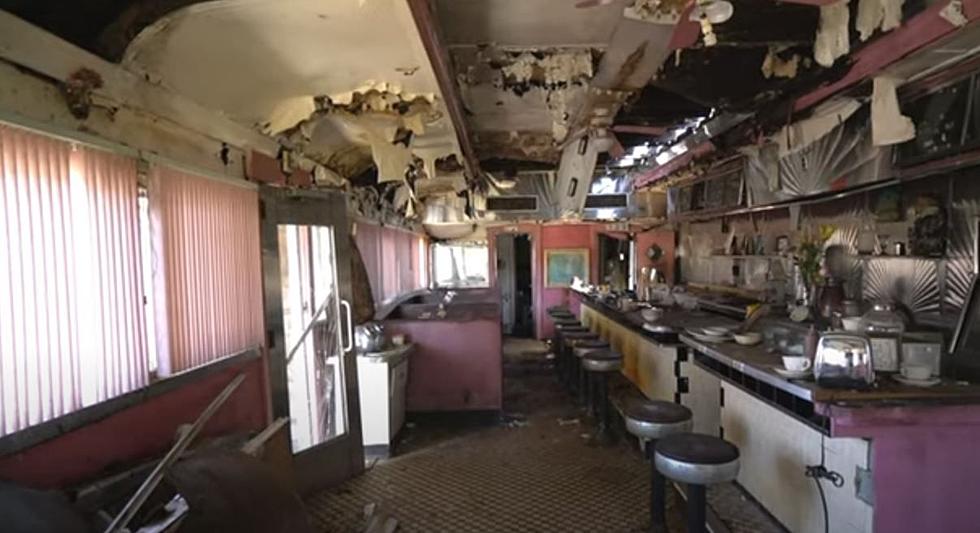 Deserted Pink Diner Looks Like it Did Back When It Was In It's Prime
YouTube / Dark Exploration Films
If this diner can talk I am sure it has a ton of stories from when it was in its prime.
There's nothing like going into a mom-and-pop diner and getting a burger, fries, and a shake, and I am sure this Pink Diner was just like that. However, something mysterious happened to this diner and no one can find any information on it and it looks like how it did when the last person left. There are cups, plates, chairs, and silverware just laying on the table looking the way it did when customers came it.
From the video, it does look like there was a kitchen fire and customers must have just run out of the diner and left things just the way they were and have remained that way for years. I would love to be able to have a time machine back to the day when this diner was up and closed mysteriously and never reopened.
I am sure customers just ran out of the diner as fast as they could when the kitchen fire happened, although the seating area doesn't seem like it has any fire damage, just damage from the ceiling that has started to cave in. This once-thriving business (which I sure it was) is now just a time capsule of what was and what could have been., The video couldn't confirm when the diner officially closed and what exactly happened, but it does look like a fire took place and that was the catalyst for the end of the Pink Diner.
LOOK INSIDE: Mysterious 1950s Abandoned Pink Diner
Coolest Missouri Airbnb's You Have To See To Believe
More From 100.9 The Eagle, The Tri-States' Classic Rock Station