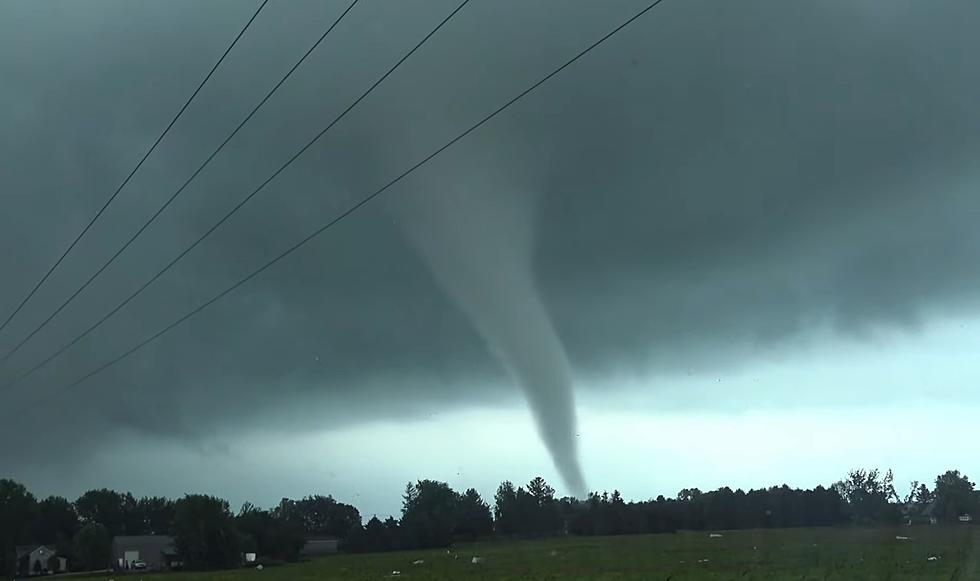 Chasers Recent Pursuit of 10 Illinois Twisters is Now a Movie
Storm Chasers of Ohio via YouTube
August 9, 2021 saw no less than 10 tornadoes touch down in Illinois. One of the storm chasing teams pursuing those storms came from Ohio and their efforts are now in movie form.
The Storm Chasers of Ohio just shared this 20 minute documentary of their August 9 Illinois tornado chase today. 10 twisters touched down in Illinois that day. This team managed to catch up to 6 of them.
The National Weather Service shared this graphic showing the damage path of the EF1 tornado that destroyed a barn that day.
The McHenry EF1 also damaged a farm that was in its path.
The Sycamore EF1 snapped off trees and damaged homes during its time on the ground.
The National Weather Service shared that those storms in Illinois that day dropped 3 to 4 inches of rain as it made its way across the state.
This storm chasing team from Ohio ended up getting great footage from many of the tornadoes that day. Be sure to follow them on YouTube as I've noticed they chase in our part of America frequently.
KEEP READING: What to do after a tornado strikes
KEEP READING: Get answers to 51 of the most frequently asked weather questions...