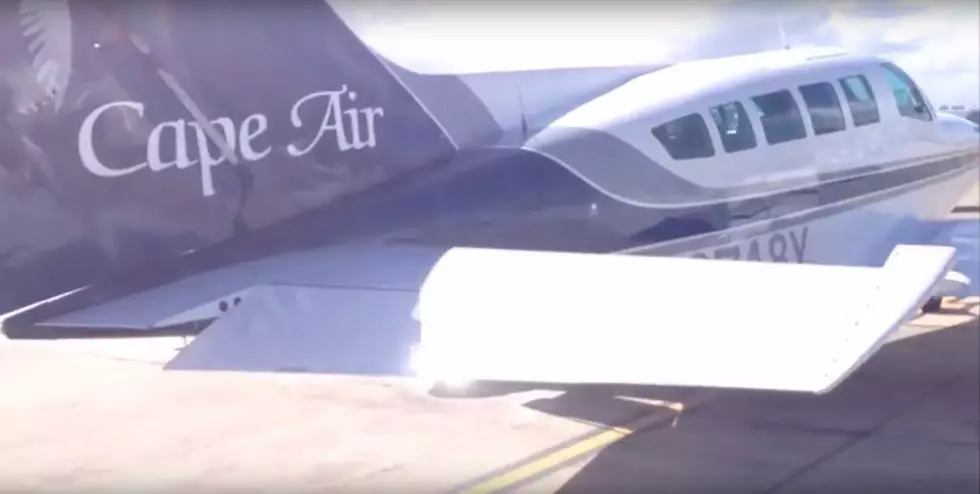 Book Cape Air Early to Get Best Deals
BlueRockerPR via Youtube
Last week Quincy's air service transitioned from SkyWest/United Express to Cape Air in a move that will re-establish air service to Chicago while continuing to provide flights to Chicago as well. Previously, United Express only flew to Chicago leaving Quincy without any service to the Gateway City. Hopefully, these flights in the future will be filled with passengers.
According to a Herald Whig report last week, tickets for flights to Chicago, and there are three daily, cost $99 on day one.  The cost to fly on day one to St. Louis (with two flights daily) was $69. According to the initial proposal made by Cape Air to the City of Quincy those costs were to be $59 to Chicago and $39 to St. Louis. So why the difference?
The article mentioned that Erin Hatzell, a spokesperson for Cape Air, said the ticket prices would vary based upon how many tickets have been sold for that respective flight. Hatzell was quoted as saying "The first seat is the least expensive and then they tier up from there".
She encouraged passengers to purchased their tickets early for the best fares.
More From 100.9 The Eagle, The Tri-States' Classic Rock Station