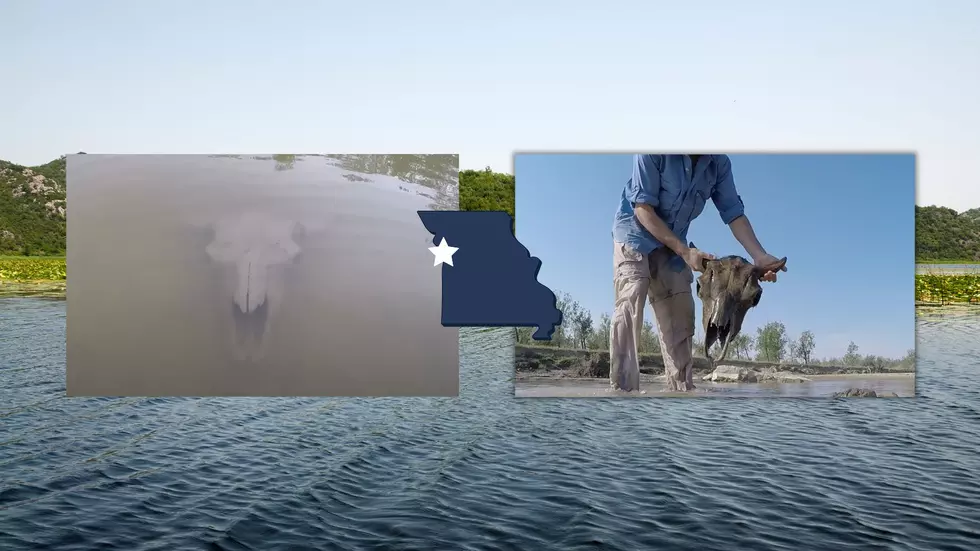 Ancient Bison Fossils Found Near Kansas City in Missouri River
Montana Wildwoods via YouTube/Canva
Two men went adventuring in the Missouri River near downtown Kansas City recently. Their weekend expedition turned up something completely unexpected - ancient bison fossils from a species believed to be extinct.
I first saw this find reported by KCTV 5 in Kansas City. It's the story of Mike Ruth and Dave Jamerson who were looking for arrowheads and things of that nature near Riverfront Park in downtown Kansas City. Due to low river levels, there was more visible than normal in this area of the Missouri River. This is approximately the area where the found ancient bison fossils. It was a skull with the horns still attached.
The National Park Service said these fossils were indeed ancient bison. They say this beast was "roughly 7.5 feet tall and 15 feet long, weighing approximately 3,500 pounds". In other words, a massive beast. They estimate this bison was dominant in what is now the Kansas City area around 10,000 years ago.
The KCTV report says it's very uncommon to find a skull with horns this much intact. This find in downtown Kansas City is very similar to a find in eastern Montana in the Missouri River nearly 8 years ago when another ancient bison skull was found.
The 2 men say that they feel fortunate to have found what they did as virtually anyone could have come across this ancient bison sitting in the waters of the Missouri River.
This Tiny Home Steps from the Missouri River also Has a Skylight
More From 100.9 The Eagle, The Tri-States' Classic Rock Station