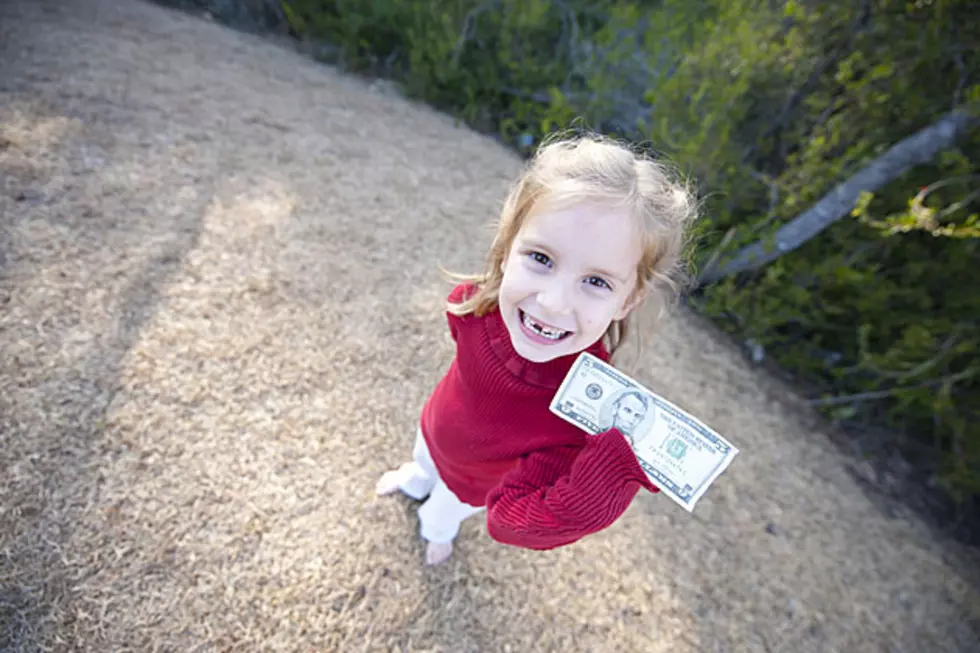 A 5-Spot From the Tooth Fairy? Really?
iStock
The Y101 Radio Morning Show conversations can go in several directions at a moment's notice. Such was the case when I found out that a friend had convinced the Tooth Fairy to drop a five-spot under her daughter's pillow after she lost a tooth. It has been a while since any kind of denomination was placed under my pillow for a lost tooth, so I was a little surprised to hear the Tooth Fairy was dishing out $5 bills these days.
So I mentioned this to my co-host Sarah Deien who offered her own thoughts about the inequity of the Tooth fairy's system.  If you missed it, here is what went down!
So what is your Tooth Fairy's going rate?
More From 100.9 The Eagle, The Tri-States' Classic Rock Station