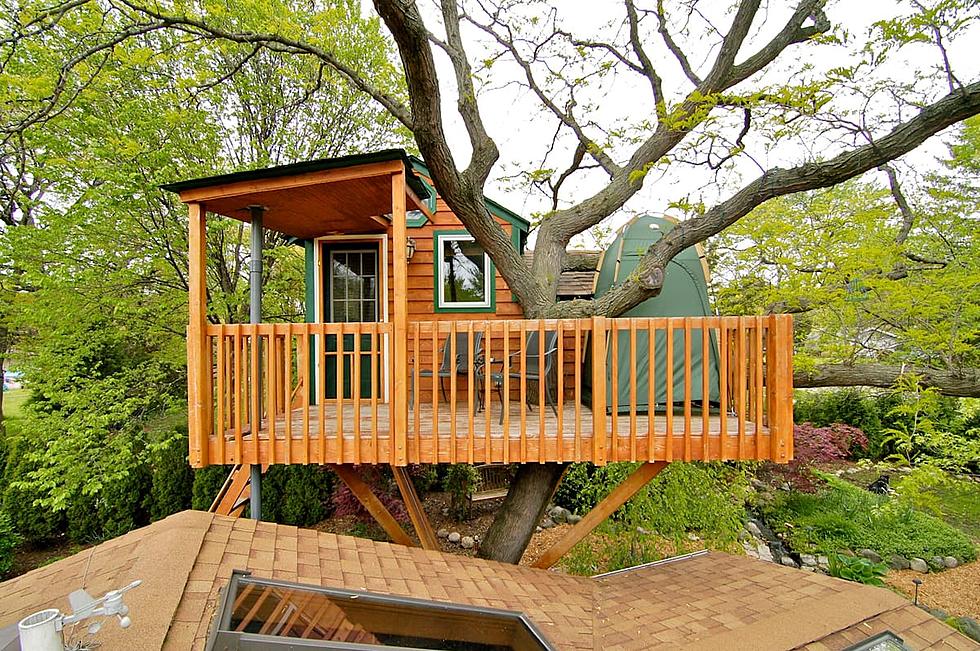 You Can Spend the Night At An Enchanted Garden Treehouse in Illinois
Daniel via Airbnb
Still looking for a night away with the family or just need a break for a while? I found you the perfect getaway.
Who needs a hotel when you can spend the night in an Airbnb listed treehouse? The treehouse is located in Schaumburg, Illinois sleeps 3, but comes with an outdoor garden you just have to see. Don't get me wrong this is a beautiful scenery with an escape from everything, but there is just something about Airbnb's that just freak me out. 
I am sure that you who have used them have had no issues or problems, but I just can't get over the sleeping in someone else's bed. Yes, I've stayed in hotels (and I sure more gross things have happened there) but maybe it's the cleaning stuff that they use, or the type of hotels I stay at, but I just feel more comfortable in a hotel setting. 
However, this treehouse might change my mind. It's beautiful. I can see myself watching the girls play in the yard as I sit back and drink a glass of wine (or two), and just enjoy being away. You are surround by a koi pond, waterfall, an insanely well-kept garden (which I am totally jealous of) and piece and quit.
If you one last break before school starts and fall activities kick in, take a weekend away by yourself (or with a friend) and enjoy some much needed R&R.
Enchanted Treehouse Airbnb in Illinois
8 Pics of a Luxury Airbnb Barn in Southern Illinois
More From 100.9 The Eagle, The Tri-States' Classic Rock Station