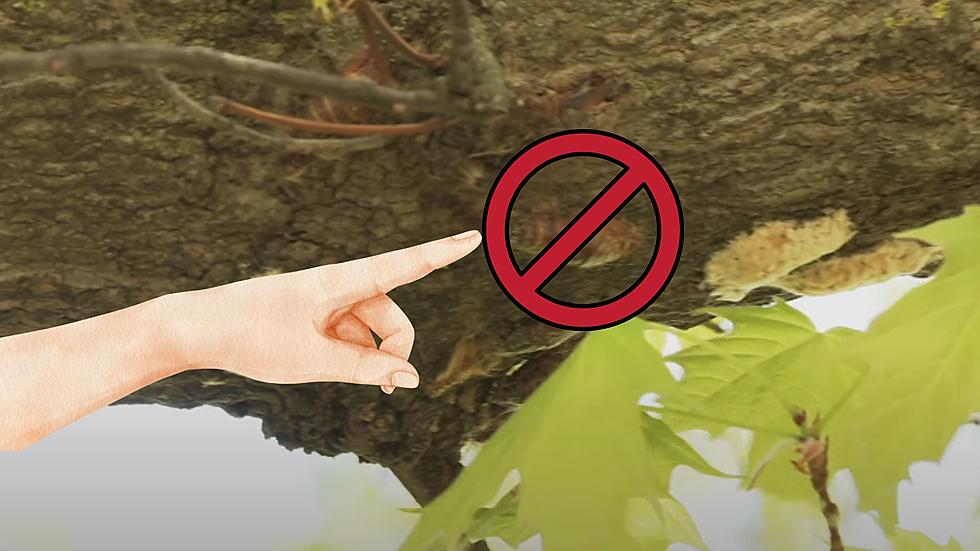 Watch Out for an Evil Moth in Illinois That's Bad News for Trees
The City of Grand Rapids via YouTube/Canva
As the weather warms up, there seems to be an increase of invasive bugs that are causing trouble in both Missouri and Illinois. There's a new alert about a nasty moth that has already been seen in Illinois and it's really bad news for our trees.
The USDA has issued an alert for what is known as the Spongy Moth. Many used to refer to it as the Gypsy Moth. No matter what you call it, it's very bad for trees and it's been reported in Illinois. Here's the USDA list of where this nasty moth is at the moment:
Spongy moth is currently found in Connecticut, Delaware, the District of Columbia, Illinois, Indiana, Maine, Maryland, Massachusetts, Michigan, Minnesota, New Hampshire, New Jersey, New York, North Carolina, Ohio, Pennsylvania, Rhode Island, Vermont, Virginia, West Virginia and Wisconsin.
What's the danger of the Spongy Moth?
The USDA says this vicious moth feeds on 300 species of trees and shrubs including:
Aspen
Birch
Cedar
Cottonwood
Fruit trees
Larch
Oak
Poplar
Willow
That's pretty much every type of tree in Illinois.
Since this moth has been reported in Michigan also, the city of Grand Rapids shared a helpful guide to help you know what to watch for and how to get rid of them.
The Spongy/Gypsy Moth invasion of Illinois is the latest in a long line of invasive pest alerts. Be sure to check out the USDA site for the latest updates.
7 Invasive Insects in Indiana You Should Kill Immediately If You See Them
In an effort to inform the public on the types of invasive species that are known to be found in their state, the USDA offers a "
Pest Tracker
" on their website, where you simply click the name of your state from the drop-down menu provided to see pictures of the different insects and weeds, along with descriptions of the type of plant life they target and the damage they can do if they're not dealt with.
More From 100.9 The Eagle, The Tri-States' Classic Rock Station