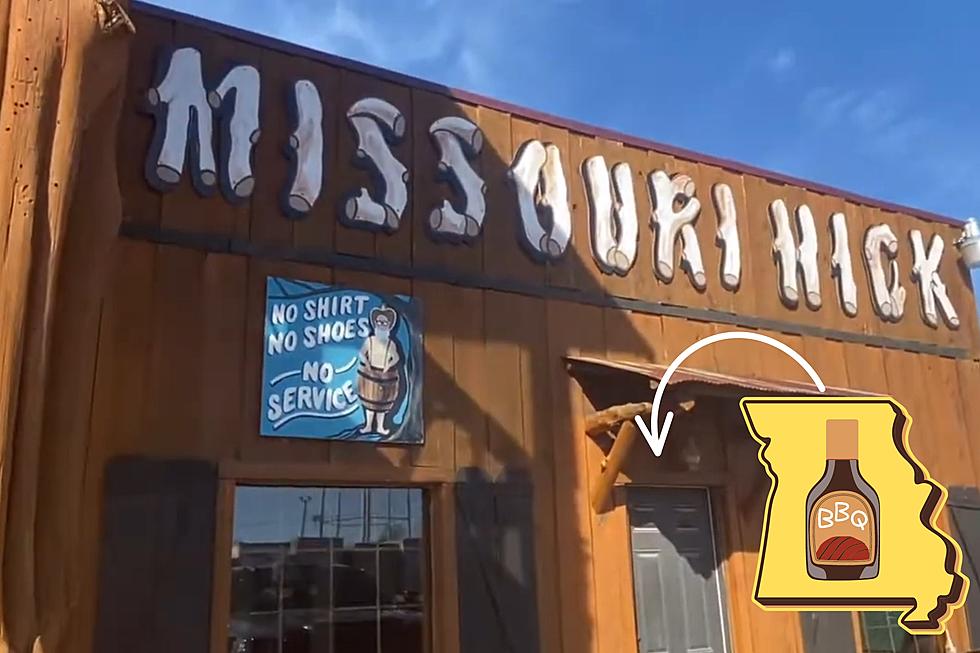 Travel Channel Says Best BBQ in America is in This Missouri Place
Midwest Day Trips via YouTube/Canva
When a social influencer claims some place is best, I honestly tend to ignore it. Everyone has an opinion, right? However, when a major travel network makes a declaration about a Missouri place having the best BBQ in America, I pay attention and that's exactly what happened.
This topic came up when I saw this new video shared a couple days ago claiming this Missouri BBQ joint in Cuba, Missouri had been ranked as the best in America by The Travel Channel.
The problem is I was having a hard time finding proof of this Travel Channel claim until I came across a review on Trip Advisor. This person was in Missouri Hick BBQ in Cuba when The Travel Channel was there capturing video for their ranking. Here are the exact words of Bridget S from that night:
Travel Channel Night
Great bar-b-q! Good food and good service. We were there on the night the Travel Channel featured the restaurant on TV! Got the manager to sign our Route 66 map. Loved the 8 state map out front
So a little BBQ detective work was able to confirm that brush with Travel Channel greatness.
I've never tried Missouri Hick BBQ for myself, but the reviews seem positive on Trip Advisor. They average a near perfect 4.5 out of 5 stars as of this writing. Best BBQ in America? That's a pretty high standard to live up to. If nothing else, a decent food option next time your journeys take you through Cuba, Missouri.
The Gas Station From 'The Texas Chainsaw Massacre' Is Now a Killer BBQ Joint
A gas station featured in the 1974 horror classic The Texas Chainsaw Massacre has found new life as a BBQ spot/horror merch store. The Gas Station, located at 1073 TX-304 in Bastrop, Texas, is a must-visit spot for horror movie aficionados.
More From 100.9 The Eagle, The Tri-States' Classic Rock Station