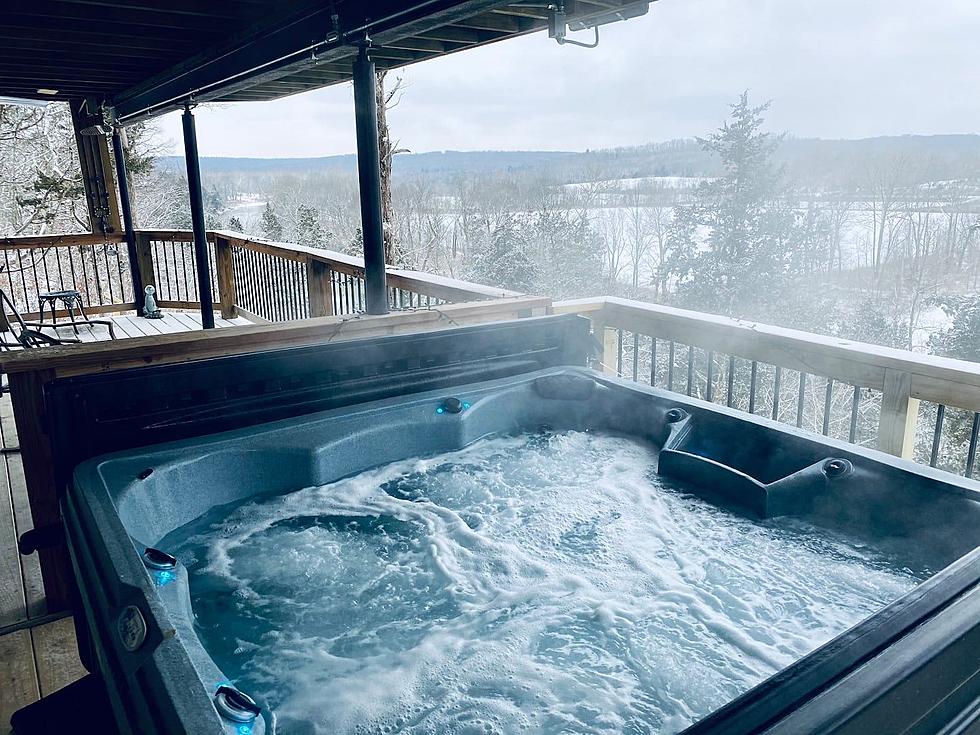 This Missouri Cottage with Hot Tub Overlooks the Meramec River
Entire cottage hosted by Valerie, Airbnb
I have found a Missouri cottage with a view unlike any other. Quite literally it provides a stunning view overlooking the Meramec River. Be still my heart.
I need to stay away from Airbnb listings. They're bad for my health. Actually, that's not true. They're bad for my wallet. Take for example this cottage located near Saint Clair, Missouri. It's got a hot tub and is situated with great river views.
This Missouri Cottage Overlooks the Meramec River
Here are some details from Valerie who listed this on Airbnb:
Updated cabin directly on the Meramec River with 3 acres and less than 1 hour from St. Louis. Perfect getaway for large families or small groups. Relax on the upper or lower deck and enjoy the gorgeous sunset. Close to fishing, floating, hiking and Meramec Caverns.
Did I forget to mention it's near the caverns? Yes, it is.
It gets better. According to Valerie's listing, she offers to do grocery, firewood and drink shopping before you arrive. Sweet. You pay, get the key and then put the relaxing to the "high" setting.
Based on what I'm seeing on Airbnb right now, it runs $245 per night which doesn't seem like a lot to ask considering all the extras that come with this place.
Be sure to check out the listing on Airbnb for yourself for more pics, details and updates. I would guess this place would log reservations quickly, so plan ahead.
Rustic Missouri Mansion Has Theater, Wild Outdoor Pool with Slide
Luxury Illinois Country Home Includes Horse Barn and Tree House