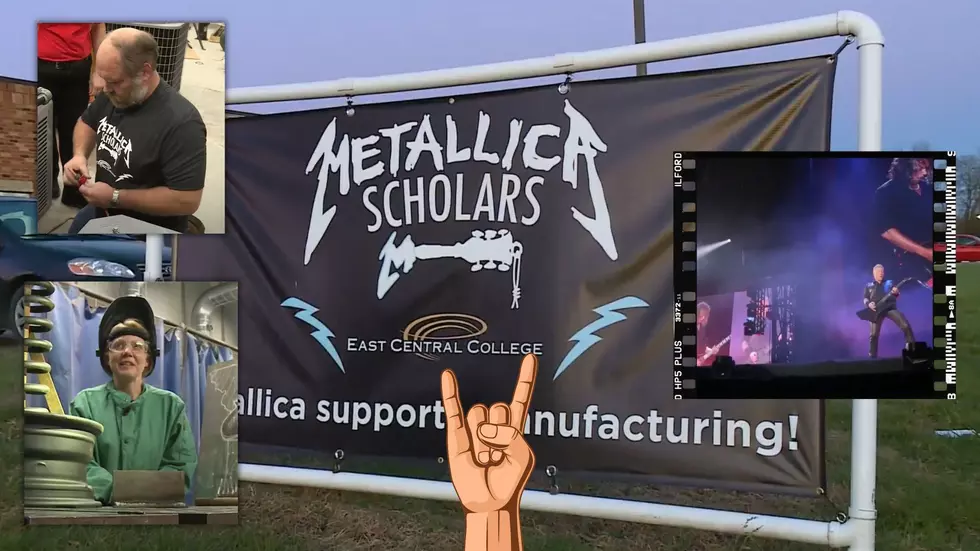 These Missouri Metalworkers Have Jobs Thanks to Metallica
Fox 2 St. Louis via YouTube/Canva
Thanks to the generosity of rock's biggest band, these Missouri metalworkers have jobs. It's a direct result of a scholarship program made possible by Metallica.
Fox 2 St. Louis just shared this inspiring story of Herman Hueffmeier and Jessica Brown. They were both able to achieve their goal of learning a trade in the metalworking industry thanks to a $100,000 grant provided by Metallica to East Central College in Missouri.
Herman Hueffmeier had always had an interest in the HVAC field, but had never been able to follow through with getting the training because of the cost.
Herman Hueffmeier - "Could never do it with schooling. The time...the money. Money is a big thing.
Jessica Brown was in a similar situation.
Jessica Brown - "It's just something that always interested me. I wanted to learn it at a young age...I'm knew the cubicle world wasn't for me. I'm an active person and this is something that fits me well I think."
The $100,000 grant to East Central College in Missouri was made possible by Metallica's "All Within My Hands" Foundation. This is a program that the band has been funding at concert stops all around the country that also benefits local food banks. As the official website states, this is a program Metallica started back in 2017 that is "dedicated to creating sustainable communities by supporting workforce education, the fight against hunger, and other critical local services."
You can find out more about the real world difference Metallica is making in the lives of people who now have a brighter future thanks to metal. Literally.
See Inside Harrison Ford's Childhood Home in Illinois
More From 100.9 The Eagle, The Tri-States' Classic Rock Station