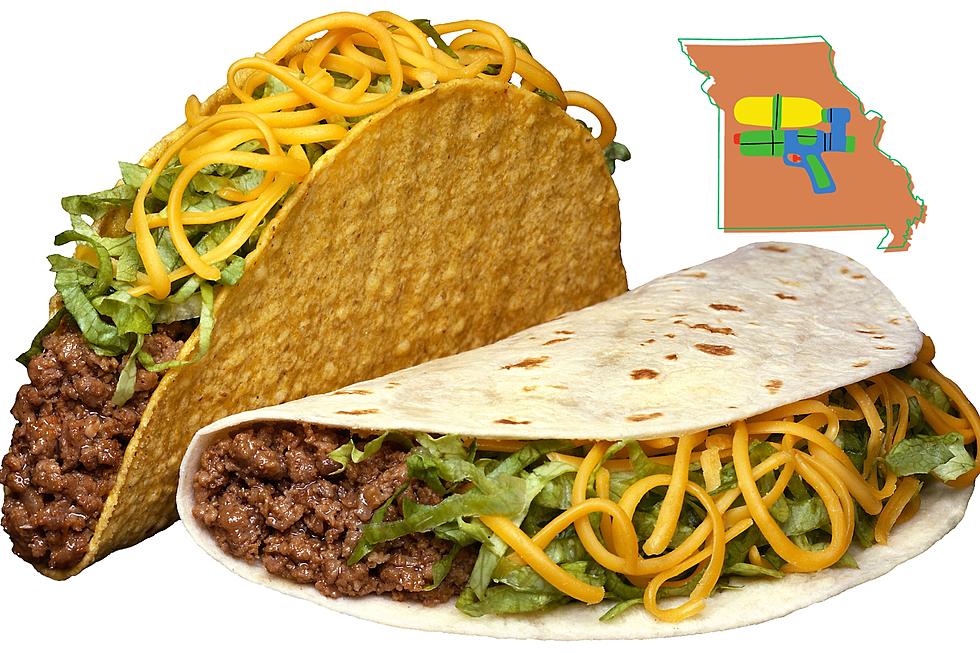 St. Louis, Missouri Man Allegedly Used a BB Gun to Steal a Taco
Canva
I don't know if he planned to run to the border, but a St. Louis, Missouri man allegedly did something very unusual. He stole a taco that wasn't his and he used (allegedly) a BB gun to do it.
I found this unusual (even by St. Louis standards) story on The Smoking Gun. According to a police report they shared, a 19-year-old man named Antonio Murray needed a taco. Here's a snippet of the probably cause statement shared by The Smoking Gun from the circuit clerk's office:
The charge alleges that Antonio showed up at Lilly's Panaderia which is located at 2819 Cherokee Street in St. Louis. The Yelp reviews do say their tacos are delicious, so there's that.
Let's be clear that it's no laughing matter to show up to a business and (allegedly) display a firearm even if it really is a BB gun. Any employee that has been the victim of a holdup will tell you it's a life-changing stressful moment even if there is no real danger present.
According to The Smoking Gun report, Antonio Murray is being held without bond while awaiting trial.
The Sad History Of This Long Abandoned Suburban St. Louis Mall
WARNING: Under no circumstances should you enter this property. By doing so you risk bodily harm and/or prosecution for trespassing on private property.
Jamestown Mall in Suburban St. Louis opened in 1973. By the time 2003 hit it was 30 percent vacant. As time marched on the anchors all left, and the mall finally closed its doors on July 1, 2014. After a fire gutted part of the abandoned mall in April of 2023, it will finally be demolished. A study by St. Louis County suggests it be redeveloped as an Ag-Food technology campus.
Gallery Credit: Rob Creighton
St. Louis Cards Paul Goldschmidt's Home in Florida Can Be Yours
Gallery Credit: Geraldine Stanko Brokered by: COMPASS, Realtor.com
More From 100.9 The Eagle, The Tri-States' Classic Rock Station