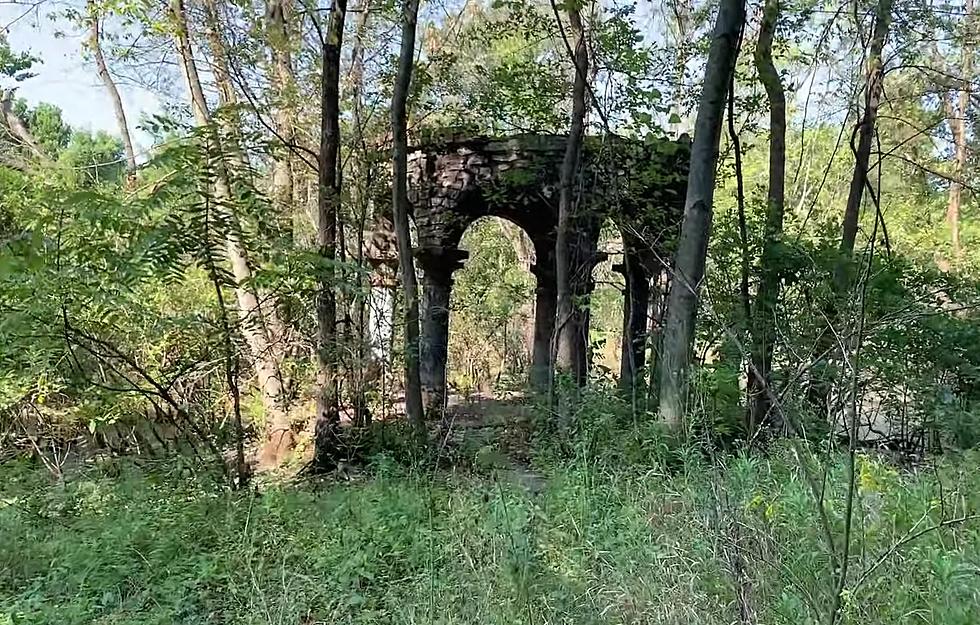 See What Remains of the Hartford Castle in the Illinois Woods
J&M Explorations via YouTube
It was built by a French immigrant for his English bride back in the 1800's, but now it's just ruins in the Illinois woods. See what remains of Hartford Castle originally known as Lakeview.
This home has an entire Wikipedia page dedicated to it. It tells the story of Benjamin Biszant who built this home for his new wife in the late 1800's. Sadly, not much of the structure has survived all these years as a new urban exploration shows.
One of the structures towers or gazebo has graffiti that makes you wonder if there are groups using it for late night rituals.
This is what appears to be the outside of an old garden or maybe even a pool?
There is so little remaining of what used to be a complete home and almost castle which likely has a lot to do with its location. Even though it's in the woods, It's just north of the metro St. Louis area.
The Wikipedia page shared a link to a story on this building from Lost in the Midwest. According to their story, the Frenchman's English bride sadly died shortly after the home was built and he returned to France. They state that the building was destroyed once and for all in 1973 in a fire.
Sad that a home with such a grand design has resulted in nothing but ruins that remain buried in overgrowth in the Illinois woods.
Historic Paris Building Built in 1921 has 42 Stained Glass Windows
Hannibal Home Built in 1890 Was Originally a Farmhouse