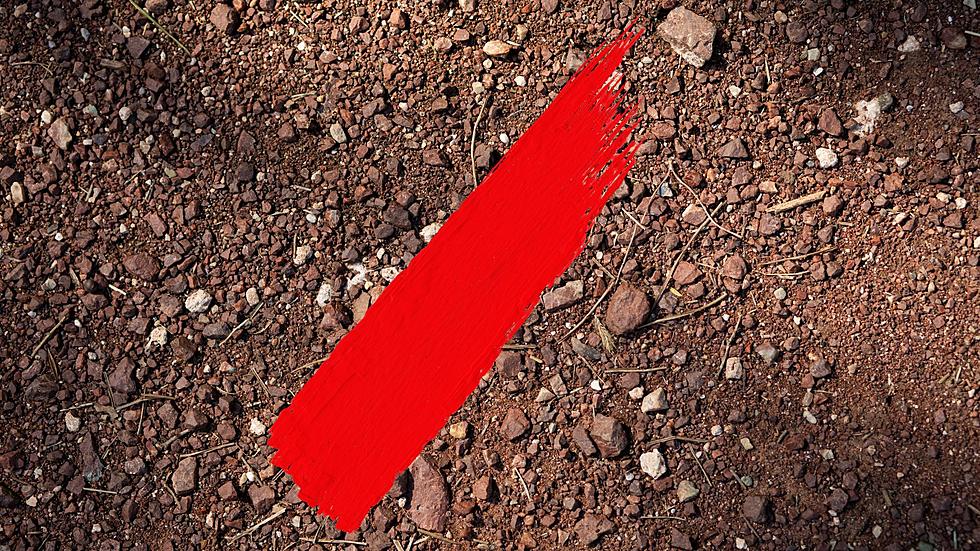 Red Paint on the Ground in Missouri Means Danger Underground
Canva
It's clear that I should have paid more attention to colors in school. Certain pigments are used by authorities to provide an immediate visual warning and there's none more serious than seeing red paint on the ground in Missouri. If you don't understand the danger that lies underground, time to take some notes.
I was once told to never assume that anyone knows anything. That has proven to be wise advice and this is the perfect example. If you aren't aware, there is a universal color code used by utility workers to mark what's underground. 99 Percent Invisible lists many, but let's focus just on red.
If you see red on the pavement or on the ground anywhere, this means danger is below. That means one of the following is underneath your feet:
Electric Power Lines, Cables, Conduit and Lighting Cables
I've seen the commercials during St. Louis Cardinal baseball games with the catchy jingle about calling before you dig because it's the law. That's what red paint means.
Calling even if you don't see a painted warning is key in this case. You are not only risking financial liability if you accidentally cut a cable, but also endangering your life as any power line can end you. It doesn't take a rocket scientist to figure that one out.
It wasn't that long ago when a utility worker was electrocuted when he accidentally dug into a power line. It happens even to the professionals. So when you see red paint, beware of the power that lies beneath your feet.
Things to Stay Entertained During An Illinois Power Outage
Things to Stay Entertained During An Illinois Power Outage
More From 100.9 The Eagle, The Tri-States' Classic Rock Station