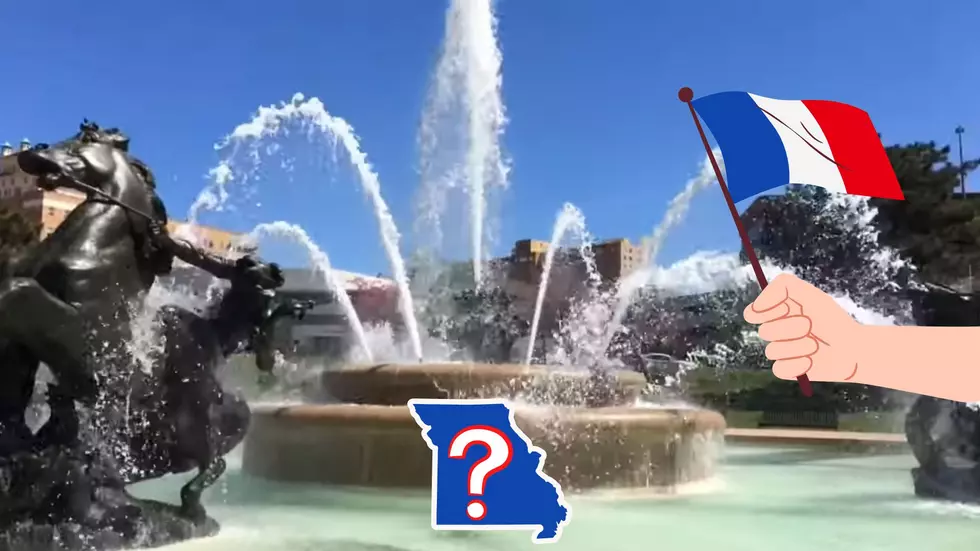 Now You Know Missouri's Most Iconic Fountain is From France
Kansas City Star via YouTube/Canva
I've heard it said that perception is reality. The problem is that my perception about one of Missouri's most iconic fountains is wrong. What I think of as vintage Missouri actually came to the Show Me State from France. Oui.
My newly discovered knowledge about Mill Creek Park Fountain in Kansas City does not come from me. (Shocker) Credit goes to Only In Your State who recently shared an article about the origins of this beautiful water display. They said that this fountain was designed by Henri-Léon Gréber in France in 1910. He also designed the WWI monument in Kansas City, too according to Wikipedia. It wasn't until 1960 that the fountain was actually moved to and constructed in Kansas City though.
Kansas City Parks & Recreation confirms the Mill Creek Park Fountain is the most photographed fountain in the city and based on how many show up on Instagram, that's not surprising.
Another thing I did not know (until now) is that the fountain used to feature children playing with 4 dolphins, but 1 of the dolphins was missing for years until a renovation restored it in 2014. Thanks again Kansas City Parks & Recreation for helping me learn things.
Next time you're in the big city and doing some fountain Instagram photographic moments, know that the iconic Missouri fountain you're standing next to is really French. Bon Appetite.
See Why This Missouri Airstream Airbnb is Called "The Lovestream"
More From 100.9 The Eagle, The Tri-States' Classic Rock Station