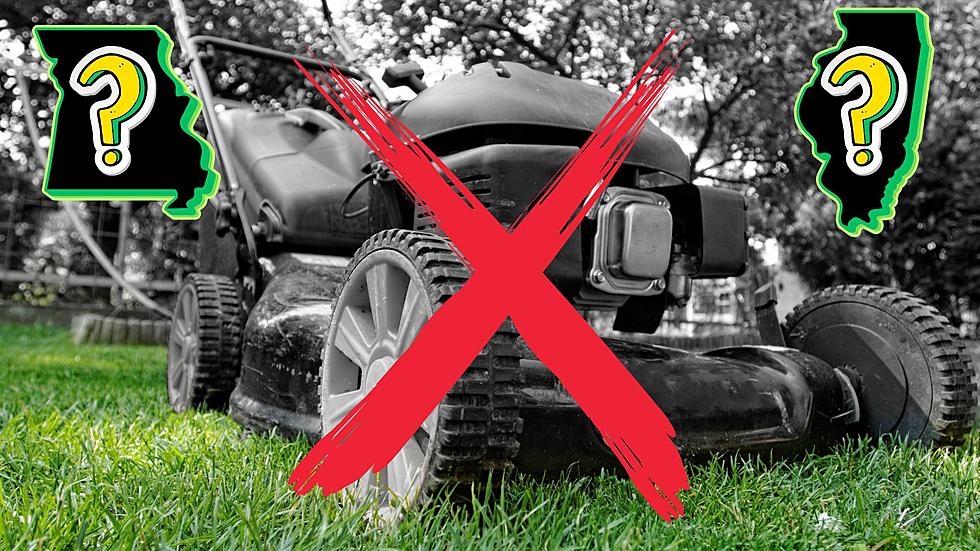 See Why We're Told to NOT Mow Missouri & Illinois Lawns in May
Canva
I have never heard of this before, but there's a real movement urging homeowners to not mow lawns in May. It's allegedly to help nature.
I saw a trending topic called "No Mow May". I'm not sure if this started in Minnesota or not, but their Department of Natural Resources did share this message on Twitter.
It's not just a Minnesota thing. I did some digging and saw that No Mow May happened in Kansas City, Missouri last year. That led me to a website called Bee City USA (unfortunately not a theme park for bees like I had hoped) and they provided the reasoning behind leaving your lawn alone for a month. They say this:
Mowing less creates habitat and can increase the abundance and diversity of wildlife including bees and other pollinators.
I'm all for bees being healthy, but frankly I'm a bit terrified about what my already sometimes out-of-control yard will look like when given 30 days of freedom. Am I alone in never hearing of this no-mowing movement for bees? Not saying it's a bad idea. It's just new to me. Have you or will you participate? Inquiring minds (and the bees apparently) want to know.
WOOF: These are the most popular dog breeds in America
More From 100.9 The Eagle, The Tri-States' Classic Rock Station