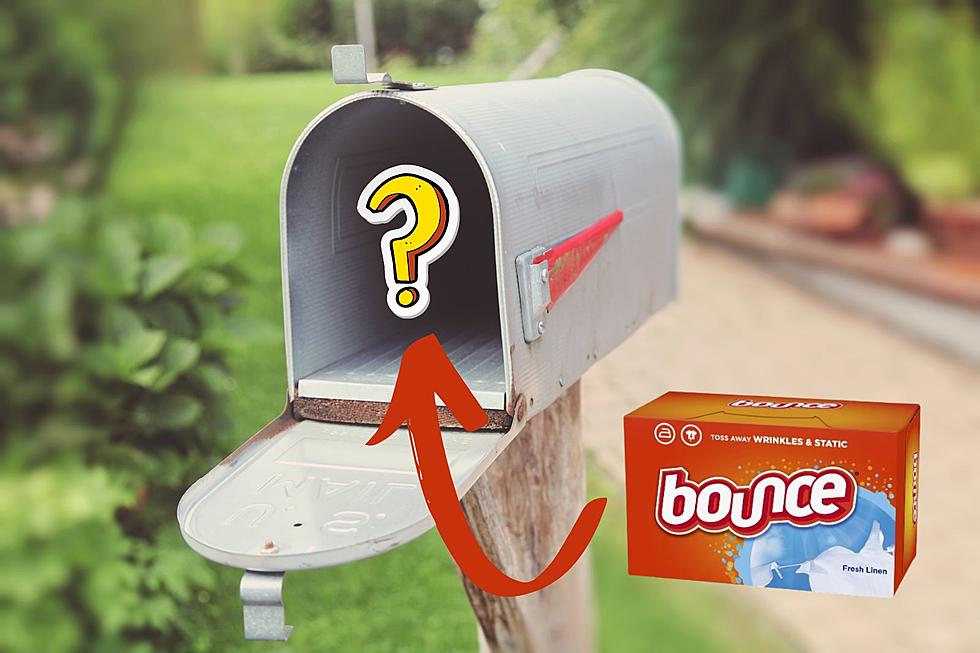 Why Missouri People are Finding Dryer Sheets in their Mailbox
Canva/BounceFresh.com
I feel left out. I live in Missouri and have yet to find a dryer sheet in my mailbox and it appears that I am the exception. People are seriously finding dryer sheets in their mailbox as the weather warms up and I set out on a quest to find out why. This is the answer.
I have learned this is not a new phenomenon. There is some science behind why dryer sheets are appearing in mailboxes and come to find out it's a life hack learned by postal carriers.
So why are postal carriers putting dryer sheets in mailboxes in Missouri?
The New York Post solved the mystery. It began as a post by a postal carrier on Reddit. He was getting stung by bees that were hanging out in mailboxes. The dryer sheet dissuades the bees from staying inside.
YSK if you randomly see a dryer sheet in the back of your mailbox, your mail carrier put it there for a reason
by u/istrx13 in YouShouldKnow
The scent from the dryer sheets makes the bees not want to be there which means the postal carriers don't get stung. This person said they had been nailed by bees nearly a dozen times.
There you have it. See a dryer sheet in your mailbox? It's your postal carrier trying to not get perforated by bees. Mystery solved.
Thousands of Bees Delay a Houston Flight, Funny Lady Live Tweets it All
Here's something you don't see every day. A swarm of bees delayed a flight out of Houston, TX yesterday after inexplicably congregating on the tip of an airplane wing. And thanks to Anjali Enjeti and Twitter, we got a front row seat.
More From 100.9 The Eagle, The Tri-States' Classic Rock Station