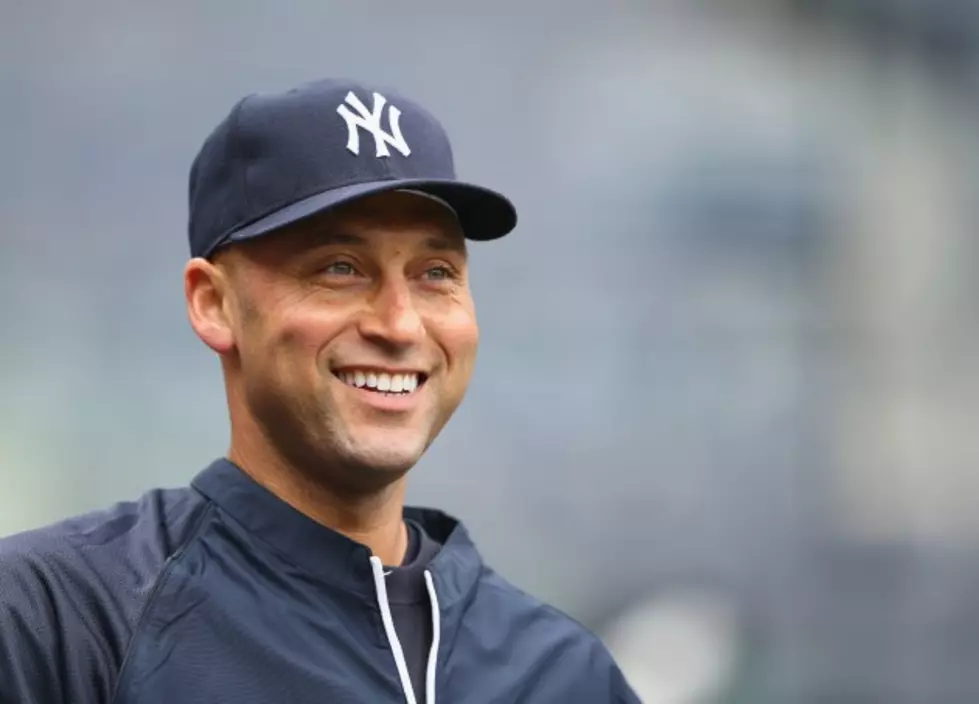 Mr. John Henry, Please Read My Request For Derek Jeter
Derek Jeter, Getty Images
It's hard to find other New York Yankee fans in this area besides me, but finding fans of Yankee shortstop Derek Jeter is easy. Actually, you would be hard pressed to find someone who doesn't like the future Hall of Famer.
Jeter even got a standing ovation at Fenway Park last weekend, so Hell must have frozen over. A Yankee player getting a standing O? That's unheard of! Jeter is the perfect player and person to represent baseball, and baseball is going to miss him when he retires at the end of the season.
The possibility exists that Jeter and the Yankees could be playing in the playoffs in October, but if they don't, Derek's last game would be at Fenway Park on Sunday, September 28 when the Yankees play the Boston Red Sox.
Most people who follow the Yankees know that when Jeter comes to bat at Yankee Stadium a recorded voice of the late Bob Sheppard announces "now batting, number 2, Derek Jeter." Wouldn't it be great if the Red Sox would play that same introduction for Derek Jeter in his final at-bat of his career? Wouldn't that be a classy way for Jeter to end his fabulous career?
I like my idea enough that I am sending this request to the current Red Sox owner John Henry, who grew up outside Quincy in Fowler, Illinois. Perhaps a letter with a Quincy postmark might prompt him to open it and agree with my proposal.That would be cool!
More From 100.9 The Eagle, The Tri-States' Classic Rock Station