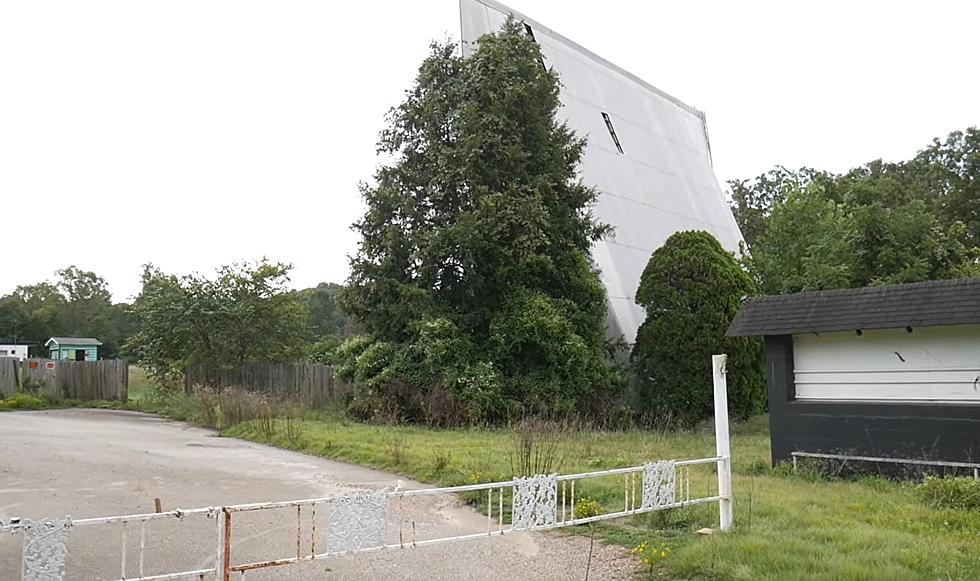 Missouri Man Discovers an Abandoned Drive-In in Mark Twain Forest
Streets Shall Provide via YouTube
A Missouri man wanted to build an off-the-grid home. He didn't expect that his quest to do that would lead him to an abandoned drive-in movie theater in Mark Twain National Forest.
The guy gave a little backstory about how he ended up in the middle of an abandoned drive-in:
Derek "Deek" Diedricksen explores a movie theater outside of Piedmont, MO (population 1900) on his trek to build an off-grid tree house on backwoods land while exploring the Ozarks. This abandoned drive in movie theater (closed only a year prior) is still in decent shape. It would be GREAT (before it rots) if someone eventually took it over.
This is what Derek found in really decent shape.
If you're not familiar with the approximate area where Derek found this place, Piedmont is located to the southwest of St. Louis.
With the drive-in likely located near the city of Piedmont, it's still very much in the middle of nowhere as there are a lot of tiny towns in that part of Missouri.
I thought that drive-in theaters would make a huge comeback especially with the ongoing pandemic. However, as BizFluent mentioned in a recent article, it's expensive to make one a reality. If you want to run new movies, you have to obtain costly digital equipment as movies aren't delivered on formats that a classic projector used to be able to run. That along with the popularity of streaming services in the home has kept drive-in theaters from reliving their hey days again unfortunately.
It's too bad that the abandoned theater that Derek found will likely stay that way as drive-ins have probably seen their better days in the past.
Pac-Man Facts: 40 Easily Digestible Bits of Arcade-Game History
From his arcade-game fame to his own TV show and appearances on all kinds of collectibles, a look back at Pac-Man.
50 Famous Brands That No Longer Exist
More From 100.9 The Eagle, The Tri-States' Classic Rock Station