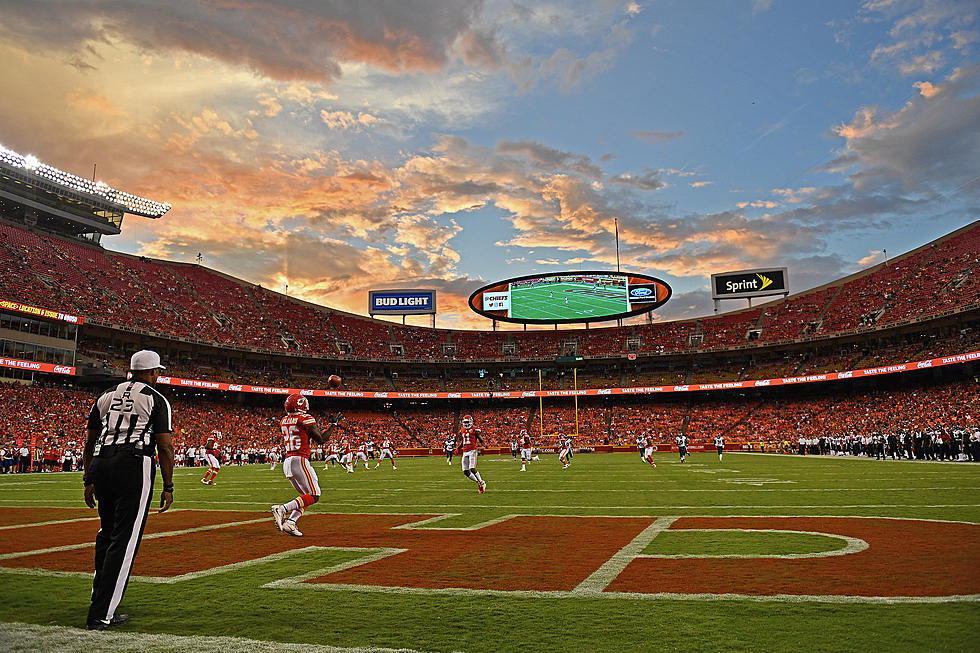 Mahomes Bought Voting Machines
Getty Images
Patrick Mahomes put his money where his mouth is, and helped get out the vote.
Enter your number to get our free mobile app
Kansas City Chiefs Quarterback Patrick Mahomes is many, many things. In my opinois Patrick Mahomes is the best quarterback in the NFL, the most talented player in the NFL, and the future of the NFL for the next decade. But it appears he is more then just an inspiration on the field, Mahomes stepped up in a big way yesterday to be an inspiration and leader off the field as well.
As we know Patrick Mahomes got paid this offseason, he signed a nearly half a billion dollar contract which is the richest in sports history. He earned that money with his play on the field, and is spending off the field to make change. According to an article from the Washington Post (to see the article click here!) Patrick Mahomes wanted to make Arrowhead Stadium in Kansas City an extra polling place for Tuesday's election, the election committee denied the request saying that they didn't have enough voting machines, and didn't have enough money in the budget to buy new ones. So Mahomes and the Chiefs went out and bought new voting machines to bring to Arrowhead to make it a polling destination yesterday. Mahomes himself according to the article was also voting for the first time yesterday.
This story rules. People get so upset and frustrated when players sign these big contracts, and yet there goes Mahomes, someone who has been very outspoken on voting and political issues since the death of George Floyd, putting his money where his mouth is. He wants to make his community a better place and is standing up for what he believes in, and we need more of that in this world.
TACKLE THESE: Check Out the Best Uniforms In Each NFL Team's History
More From 100.9 The Eagle, The Tri-States' Classic Rock Station