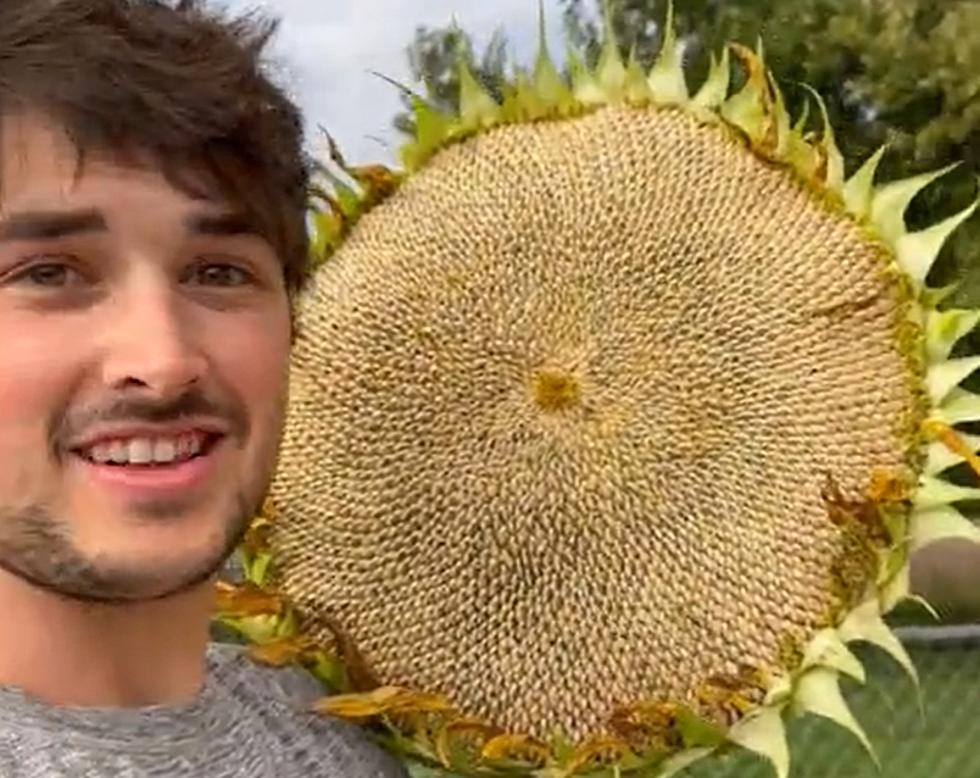 Illinois Man Shares Gargantuan Sunflower Bigger Than His Head
VIralHog via Rumble
It's not unusual to see sunflowers in Illinois, but it's definitely not normal to see one this massive. A man in Illinois just shared video of a sunflower that is so enormous, it's bigger than his own head.
According to this new video share on Rumble, this was captured just a few days ago in Morrison, Illinois. Morrison is a tiny rural town in northwestern Illinois not far from Iowa with a population of only around 4,000. Look at this massive flower.
What's the biggest sunflower in the world?
Country Living says the world record for the largest sunflower is a whopping 30 feet 1 inch tall. As far as the head of the sunflower, the world record was just set earlier this year as the Guinness Book of World Records shared on TikTok.
It's not quite a record, but quite a sunflower find and it just happened in little ole Morrison, Illinois.
Must See Sunflower Farms in Illinois
Gallery Credit: Samantha Barnes
More From 100.9 The Eagle, The Tri-States' Classic Rock Station