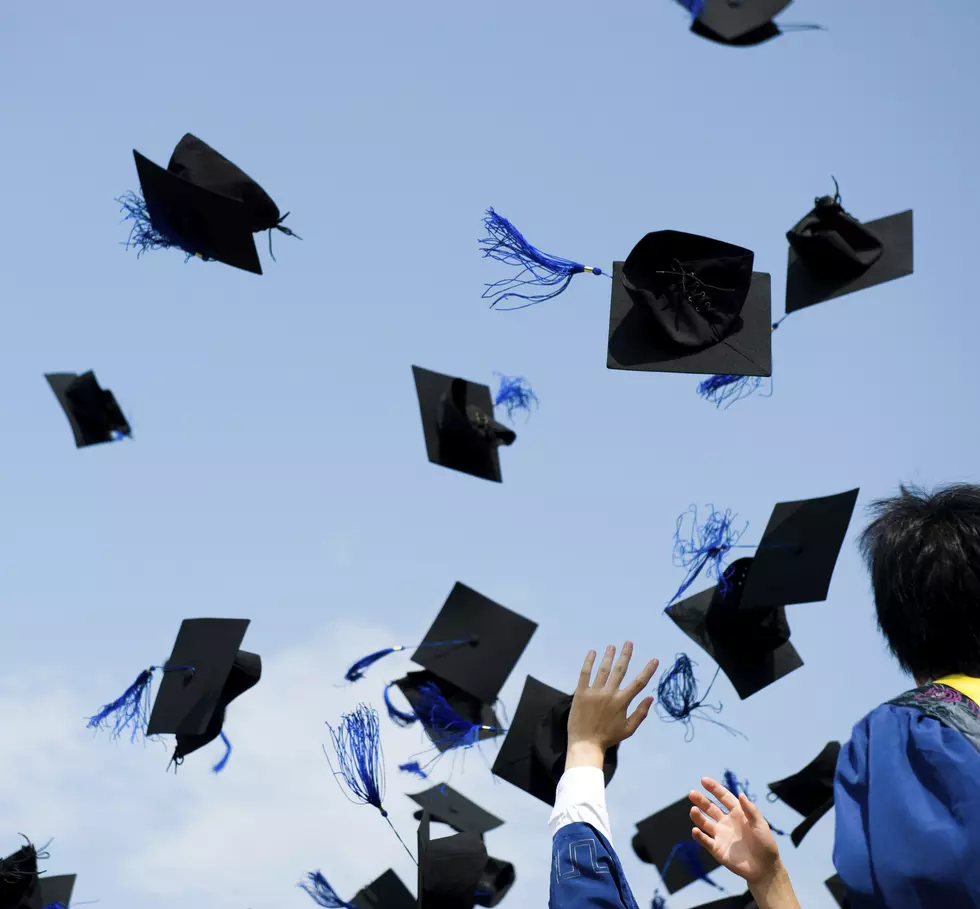 Graduation is Hard on Classmates or Teammates
Thinkstock
It is hard to believe it is May already and with it come great happiness and some sadness as graduations will abound throughout the Tri-State area.
Getting that well deserved diploma will always bring a smile to one's face, but the realization that your time with your classmates is coming to an end and the people you grew up with and shared classrooms with for years may no longer be in your life is sad.
For the students in high schools and colleges it will be a tough time. For the high school or college athlete it is even tougher because not only are they leaving their classmates and teammates, but for many it will be the last time they ever play the sport they love to play.
How many times have you seen a pro athlete weep when they retire from their sport?  It is no different for high school or college athletes.  If you ever played a sport you know how gut wrenching it is when you realize that you have played your last game ever, be it football, soccer, basketball or baseball.
Such is, or will be, the case for the seniors playing for high school or collegiate teams this spring. Not only does the season usually end with a loss, but in most cases for those seniors, so did their playing careers. It's hard enough to lose that last game, but then reality sets in that you also lost your teammates as well. The game loss is tough, but the teammate loss stings and stings hard.
The hurt eventually goes away, but the little boy or girl in you says you can still play that game no matter how old you are. And you know what? There's nothing wrong with that thinking. I'm living proof of it! Thank God for all the great memories!
CHECK IT OUT: 100 sports records and the stories behind them
More From 100.9 The Eagle, The Tri-States' Classic Rock Station