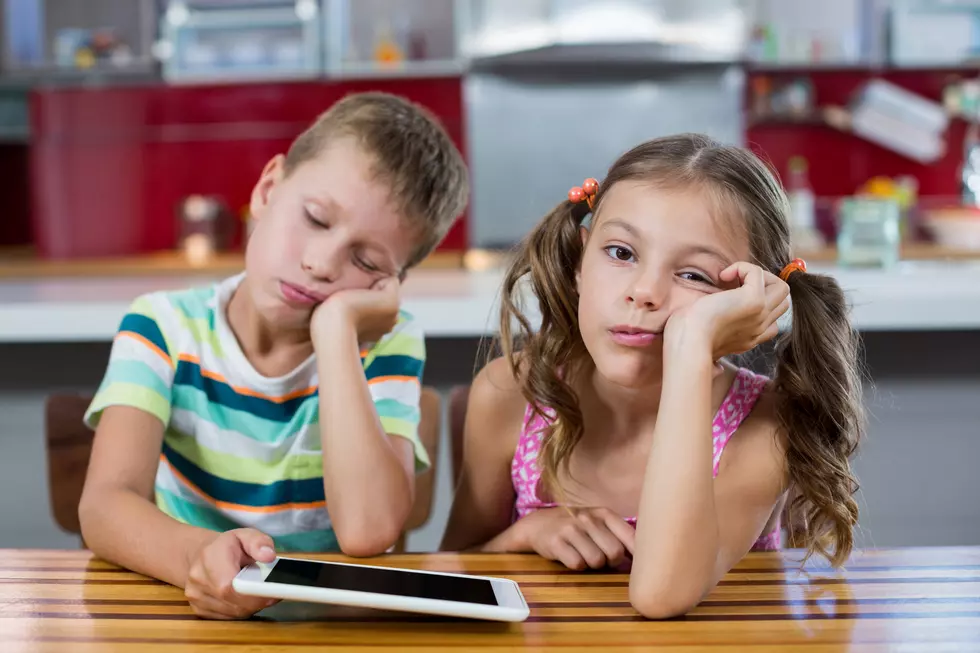 6 Places Every Quincy Mom Should Know About
Thinkstock
I am always trying to find fun things to do with my kiddos on the weekends. And if I can find activities that are both fun AND free, that's even better. So I decided to put together a list of some of our favorite places for fun, family entertainment in Quincy. Not all of them are 100 percent free, but you won't break the bank on any of them either.
Quincy YMCA
The Y always has something fun going on for members and non-members (check out their event calendar HERE). Even if you get the kids out for a day at the pool, it's better than being face deep in an iPad. They have plenty of youth sports programs (my girls love soccer and t-ball). There's really something for everyone at the Y.
---
Quincy Art Center
The Quincy Art Center has plenty going on throughout the year, but one of our favorite can't miss events is the Paint Your Own Pottery series. It's always the second Saturday of every month, so mark your calendars! This is an all-ages event and a great way to spend an afternoon. Paint and brushes are provided by the Art Center, so all you have to pay for is the pottery itself which ranges from $2 to $30 depending on the size of the item. No reservations are required.
---
Gym City Gymnastics
Got a pre-schooler? Gem City Gymnastics offers pre-school playtime for two-hours every Wednesday. Preschool playtime is $5 and provides open, unstructured time for kiddos to burn energy. This is for members and non-members to enjoy a little fun and exercise. My kids and I love Gem City Gymnastics. And let me tell ya, it definitely wears them out. We ALL need a nap after a couple hours here.
---
Quincy Public Library
There is something going on at the library every day; Monday movies, toddler story time sessions, even dance parties on Fridays! Bet you wouldn't have thought that! And even if you're not there as part of an organized event, the library is just a good place to go to get out of the house, let the kids play with the computers and toys in the kids' area, and regain some sanity. I LOVE THE LIBRARY!
---
The Kroc Center
Obviously there's TONS to see and do at the Kroc Center. They have an amazing aquatic center, video game room, sports, and educational classes. One of our favorite events is their monthly movie nights which start at 4:00 or 5:00 depending on the month. Check out their full event schedule for details.
---
Yes, there are plenty of parks to choose from in town and we try to hit different ones throughout the spring and summer. But I have to say my favorite Quincy Park to hit up on a clear day is Lincoln Park down on Bonansinga Drive next to the Quincy Park District offices. It's quiet, there's hardly any traffic, and if you're up for a short walk, you get a great view of the river too. It makes for a very fun (and free) day with the kids.
More From 100.9 The Eagle, The Tri-States' Classic Rock Station