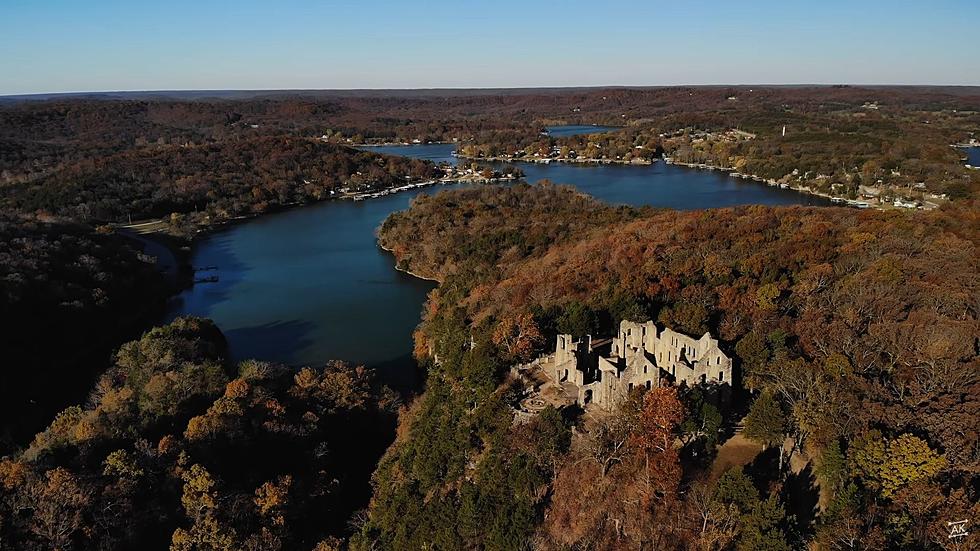 Proof Missouri Once Had a Beautiful Grand Castle
YouTube
You don't have to travel to England to find 17th and 18th Century Castles, there is one located right here in Missouri.
The castle itself has an interesting story about how it became to be. Located around the Lake of the Ozarks and what is now called the Ha Ha Tonka State Park, all that is left of the castles are walls and some bricks around the ground. The castle was built in 1905 when a wealthy businessman names Robert Snider fell in love with the views and property where the castle is located.
Construction was underway on the castle when Snider died in one of Missouri's first automobile accidents (according to the video below) and never got to see his dream home complete. His sons finished the project, which was not as grand as Robert wanted it to be. The sons turned the home into a hotel and in 1942 was burned to the ground due to a fire.
You can see in the pictures some of the dark, black stains on the stones from the fire. There is a water tower on the property that was not damaged in the 1942 fire but was later vandalized and burned in the '70s. All that you see now is what is left of one man's dream, but Snider was right about one thing. Just by looking at the photos, the views are amazing and breathtaking. 
Surrounding the castle is the twelfth largest spring in Missouri, and there are several trails you can take to look and the water. Adding this to my bucket list for a must-see when I visit the Lake of the Ozarks, especially in the fall.
MUST SEE: 19 Photos Proving Missouri Once Had A Castle
The 7 Wonders of Missouri
More From 100.9 The Eagle, The Tri-States' Classic Rock Station