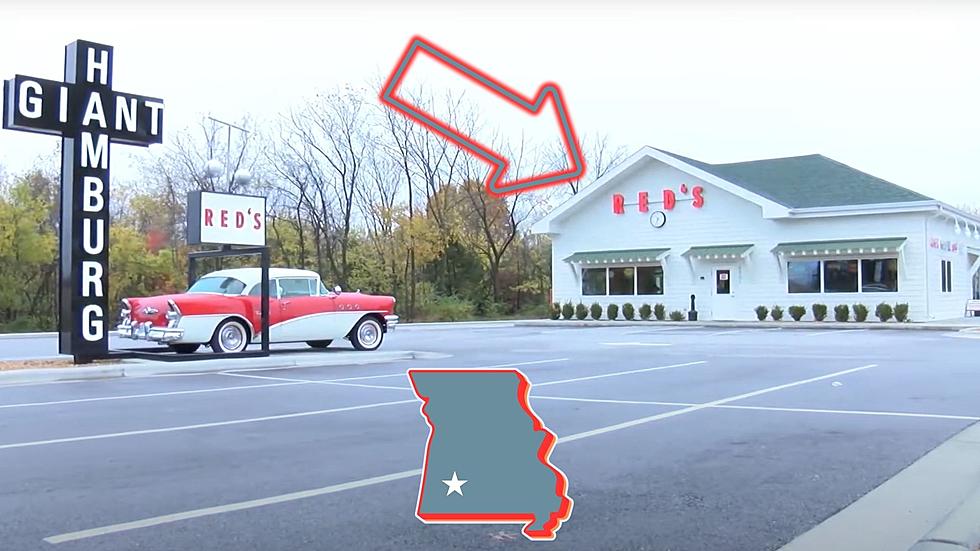 World's First Drive-Thru Ever Was This Burger Joint in Missouri
KOLR10 & Fox49 via YouTube/Canva
Thanks in part to famous Route 66, Missouri has had its share of great burger places and diners over the years. One has the distinction of being the first ever drive-thru restaurant and yes it all began in the Show Me State.
I've heard of Red's Giant Hamburg before, but it wasn't until Only In Your State added it to its new "quirky Missouri facts" article that I had heard it was the original drive-thru restaurant...in the world.
Red's Giant Hamburg is in Springfield, Missouri and it was born way back in 1947.
So why not call it Red's Giant Hamburger? The Red's Giant Hamburg website shared some interesting history saying that he dropped the "ER" at the end because there were nearby utility lines that the sign would have interfered with if it had to be longer.
The sad news is that Red's Giant Hamburg closed back in 1984. Fortunately, some Springfield, Missouri entrepreneurs decided to pool together and bring back the original Route 66 vibe. That dream was realized in 2019.
It's great that the drive-thru restaurant that started it all is back in action after all these years. If you happen to travel through Springfield with a craving, I hear Red's draft root beer is pretty awesome. I have a 6th sense for root beer for some reason.
I'm also quite partial to that corner table that looks like a vinyl album. Ah, vinyl...
Yes, You Can Stay in a Real 1930's Missouri Bunkhouse, Cowboy
More From 100.9 The Eagle, The Tri-States' Classic Rock Station