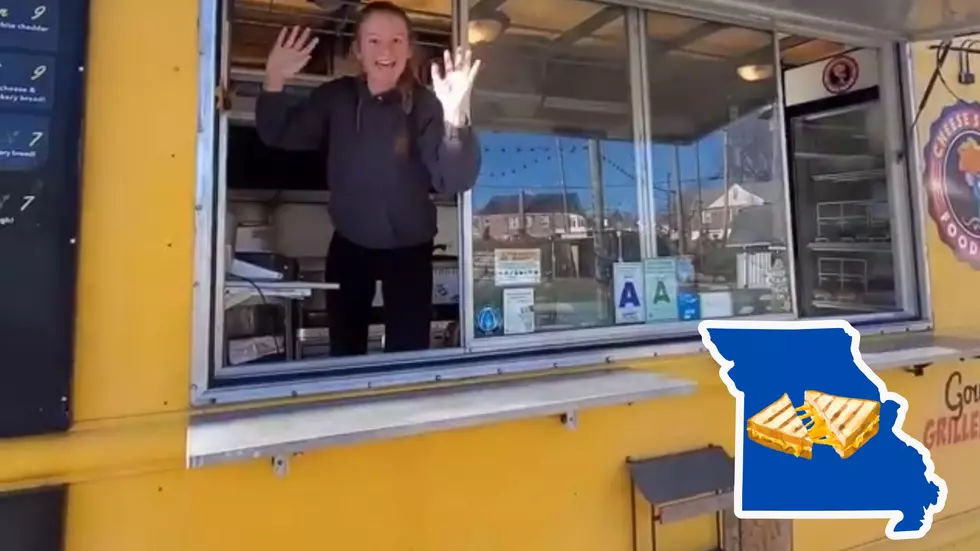 Where's the Best Grilled Cheese in Missouri? Yelp Says Food Truck
The Cheese Shack via Facebook/Canva
Let's face it. Grilled cheese is so loved it's practically it's own food group. What's the best you can get in Missouri? According to Yelp, you need to go in search of a St. Louis food truck.
My needs are simple. I asked the internet to tell me what the best grilled cheese in Missouri is. That led me on a rabbit trail that eventually ended on Yelp. According to them, #1 for grilled cheese in Missouri is...(*drum roll*)
I've never heard of The Cheese Shack, but I did track down their Facebook page where it says they serve (and even cater) gourmet grilled cheese. Please tell me more.
The reviews on Yelp of The Cheese Shack are generally glowing. I've heard mentions of grilled cheese with bacon and even one with lobster? Wow. Reviewer Erik K added:
The Cheese Shack food truck came to my neighborhood for an event and holy cow, did it deliver on what we were hoping...The Big Pig, The White Cheddar Bacon, The Turkey Raspberry, The Beef Melt, The Italian Sandwich and the Pork and Loaded Tater Tots.
Loaded tater tots? I need to go outside more.
You can check out the Yelp list for yourself for other "best grilled cheese" options in Missouri. As for me, I'll be on the lookout for a yellow food truck next time my family is in St. Louis doing something. Me and that bacon grilled cheese sandwich need to meet in person.
St. Louis Cards Paul Goldschmidt's Home in Florida Can Be Yours
Inside Yadier Molina's St. Louis Mansion
More From 100.9 The Eagle, The Tri-States' Classic Rock Station