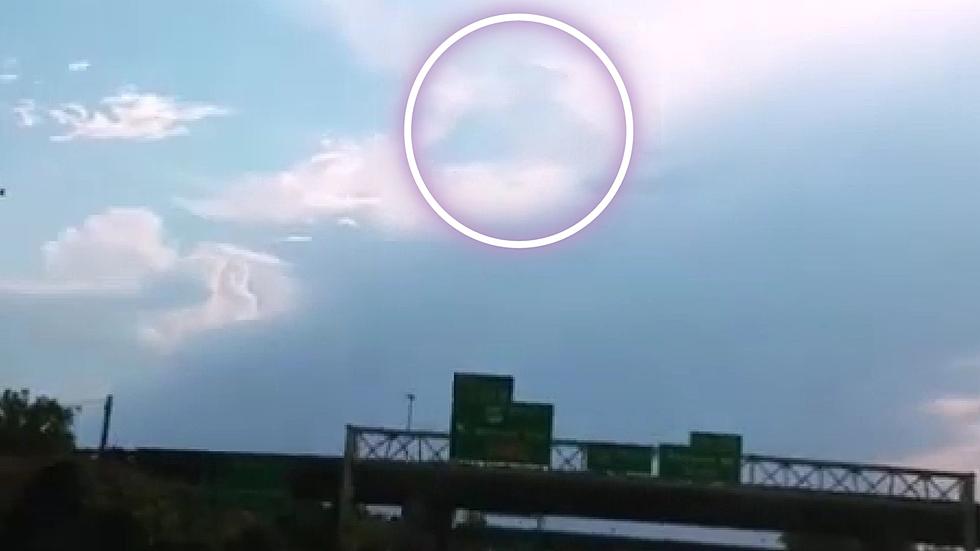 Watch Kansas City Drivers Get Really Freaked Out by 'Cloud UFO'
UFOmania - The truth is out there via YouTube
This doesn't look...natural. I'm not saying that the formation in the clouds that freaked out Kansas City, Missouri drivers was a UFO, but I'm not saying it wasn't either. I have video you can watch to decide for yourself.
Here's the backstory shared along with the video on YouTube explaining what's happening here:
The witness was driving south (east) on I-35 just outside of Kansas City, Missouri at 6 pm. It was a cloudy day so he was checking out the formations when he noticed a darker triangular shape, just, hanging out.
Many of the comments on YouTube say this is just clouds being clouds, but it's not natural for such a triangular shape to be in the clouds.
Let's dig into the science of this. What causes shapes in clouds? Daily Science Journal explained it's a combination of numerous factors including the amount of moisture, the climate of the area and even the type of air. Laugh if you want, but there's some real science causing a triangular hole in the clouds around Kansas City that day.
I'm not going down the rabbit hole and willing to state that I believe there was some sort of craft that was cloaked over Kansas City, Missouri, but SOMETHING caused that shape to form. The only question is if it's a natural water/air/wind thing or...something else.
Patrick Mahomes Kansas City Home
More From 100.9 The Eagle, The Tri-States' Classic Rock Station