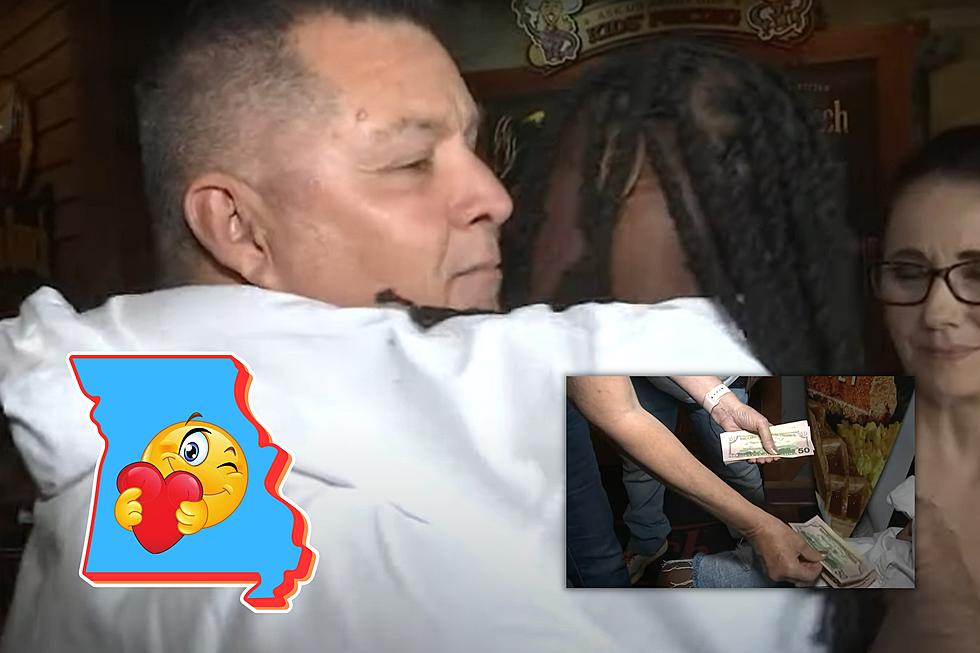 Watch Big-Hearted Missourian Surprise Server with Huge $2500 Tip
ABC11 via YouTube/Canva
The world needs more of this. A 16-year-old server at a pizza restaurant in Independence, Missouri got the surprise of his life when a customer came in and shocked him with a $2,500 tip. The explanation of why will make your heart feel good.
ABC 11 shared this feel-good story about a server at Pizza Ranch in Independence, Missouri. They report that Ryheem Lumpkins just started his job at the restaurant a month ago mostly working behind the front register and sweeping floors.
Robert Samay gave Ryheem a $5 tip and was taken by how the young man carried himself so he decided to return.
Robert and his wife started handing Ryheem $50 bills...until the total reached $2,500. Amazing.
The young man was understandably overwhelmed with emotion over the kindness of this customer he had just met a month ago.
So much to love about this. First of all, a teenager who's working hard and a family who appreciates that hard work and rewards it. Absolutely love it.
For a world that badly needs more kindness, more stories like this, please. Congrats Ryheem on a job well done and to Robert and his wife for showing the world that kindness to strangers is not only possible, but a real outcome.
Patrick Mahomes Kansas City Home
Inside Kansas City Chiefs QB Patrick Mahomes Insane Shoe Closet
More From 100.9 The Eagle, The Tri-States' Classic Rock Station