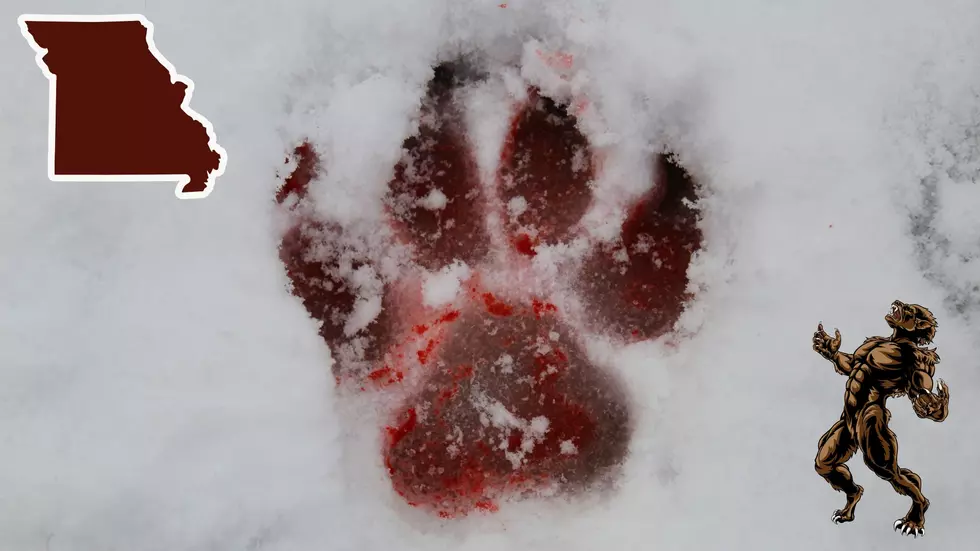 The Legend of the Missouri Werewolf Might Be Truer Than You Think
Canva
The legend of a Missouri werewolf has been passed down so many times, I can practically repeat it from memory. However, it's very possible there is more truth to this long-told legend than you might think based on eyewitness testimony.
If you think I'm alone in my Missouri werewolf beliefs, think again. There's a book you can read on Kindle or get from Amazon by Norman McFadden. He wrote about reports of werewolves in Lincoln County, Missouri in the woods outside of Troy.
Among the stories in Norman's book is the telling of a young woman named Lily who lived on Highway Y north of Troy. Lincoln News Now also shared Lily's story as she adventured near Sugar Creek in the Troy area. In a nutshell, Lily came upon some type of beast in the woods. She hid behind a tree when...something was splashing around in a creek. It was standing up on all fours, but had hair everywhere. She was armed and reportedly fired her weapon hitting the beast which then ran off into the woods.
That's not the only account. Another story from a boy named Billy had something with "werewolf qualities" near his tent when he was camping.
This is the one urban legend in Missouri that has multiple witnesses claiming it's true. Are these people full of wild imaginations or is there really something paranormal hanging around deep in the woods of Lincoln County in Missouri? The werewolf stories may be truer than you think. Norman McFadden's book is a great read even if you're not a believer.
Missouri Castle May Be the Most Haunted in the Midwest
More From 100.9 The Eagle, The Tri-States' Classic Rock Station