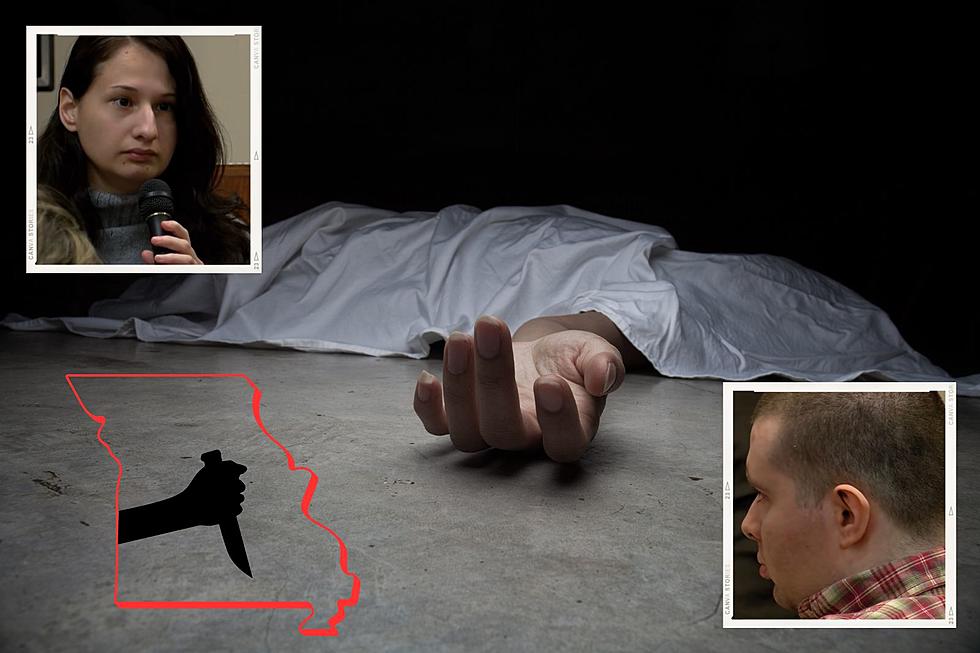 The Gypsy Rose Murder Plot Named Most Notorious Crime in Missouri
A&E via YouTube/Canva
The details of this case are so grizzly and complicated it's hard to believe that it really happened and wasn't just some awful plot for a made-for-TV horror movie. What has become known as the Gypsy Rose murder plot has just been recognized as the most notorious crime in Missouri history and it would be hard to argue otherwise.
This new ranking is part of a special report by 24/7 Wall St. They went state-by-state and put together what they consider to be the most notorious crime in the history of each. For Missouri, it was this one:
Gypsy Rose Blanchard convincing her online boyfriend to kill her mother in 2015
This twisted tale that was featured on A&E began with a deputy saying "things are not always as they appear" and that's exactly right. What looked like a model citizen mother taking on the challenge of raising a special needs child was only what it appeared on the outside.
The report says that Dee Dee Blanchard suffered from "Munchausen's by proxy, a disease that makes parents subject their children to abuse so they appear sick in order to get attention". Eventually Gypsy Rose would convince her boyfriend Nick to murder Dee Dee.
The murder scene was so gruesome the stabbing had nearly separated Dee Dee's head from her body according to what was described by investigator's on the A&E documentary.
Dee Dee Blanchard pled guilty to 2nd degree murder and is serving her sentence in Missouri's Chillicothe Correctional Center. That correctional center last year was the scene of a wedding.
The fact that Gypsy Rose was manipulated by her mother for years is tragic. The murder of her mother is horrific. There are no winners in this story. Gypsy Rose is paying for her crime in prison and will be eligible for parole next year. It's a subjective thing to say the murder of Dee Dee Blanchard is the most notorious crime in Missouri history. It definitely is one that has claimed the most victims.
The Scary Stories of 10 Maine Multiple Murderers & Their Victims
Let's explore some of the darkest stories from Maine's criminal history.
More From 100.9 The Eagle, The Tri-States' Classic Rock Station