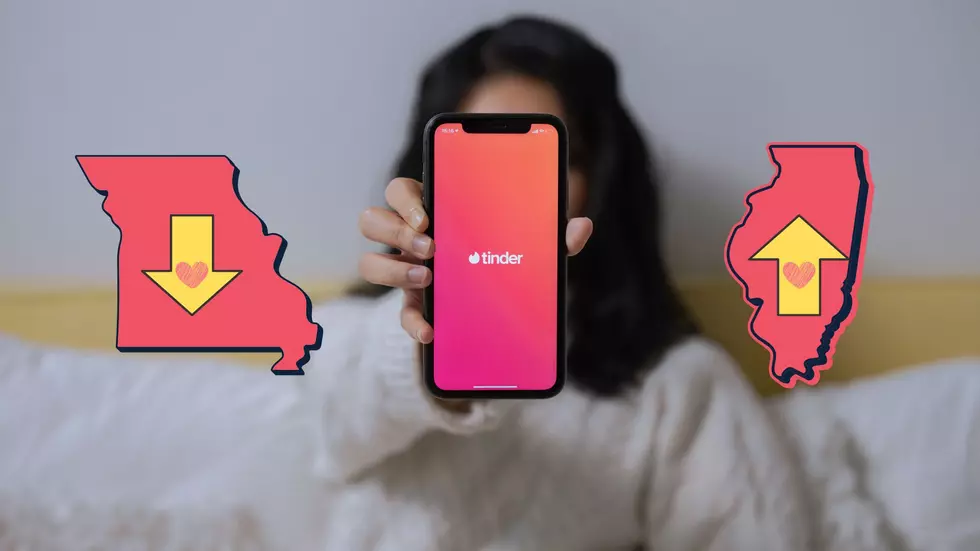 Science Claims It's Easier to Find Love in Illinois than Missouri
Canva
Can you really know if it's easier to find love in one state over another? There's some science that claims you can. As a matter of fact, the study claims that it's easier to find your soulmate in Illinois than Missouri because...science.
The source of this interesting ranking comes from Slot Source. It ranks the top states that are "the best areas in the US for finding love". The methodology is actually kind of sophisticated. The grabbed the data for marriage rates, divorce rates, percentage of single households, online searches for Tinder and Bumble and the average amount of money spent on dates. Like I said...science.
With all that complicated math completed, where do Missouri and Illinois rank?
Illinois is ranked as the 12th best state for finding love while Missouri trails in 19th.
Both Missouri and Illinois have similar numbers for many of the categories except one where there is a HUGE difference. In Illinois, the average amount spent on a date is a whopping $157.96. In Missouri, it's a very economical $71.08. No word if coupons were used in Missouri...not saying I've done that or anything, but...
You can dig into the numbers shared in the ranking to see where the other states ranked. Spoiler Alert: it sucks to be you, New Jersey. You people apparently never listened to the Bon Jovi love songs I guess.
See Why This Missouri Airstream Airbnb is Called "The Lovestream"
More From 100.9 The Eagle, The Tri-States' Classic Rock Station