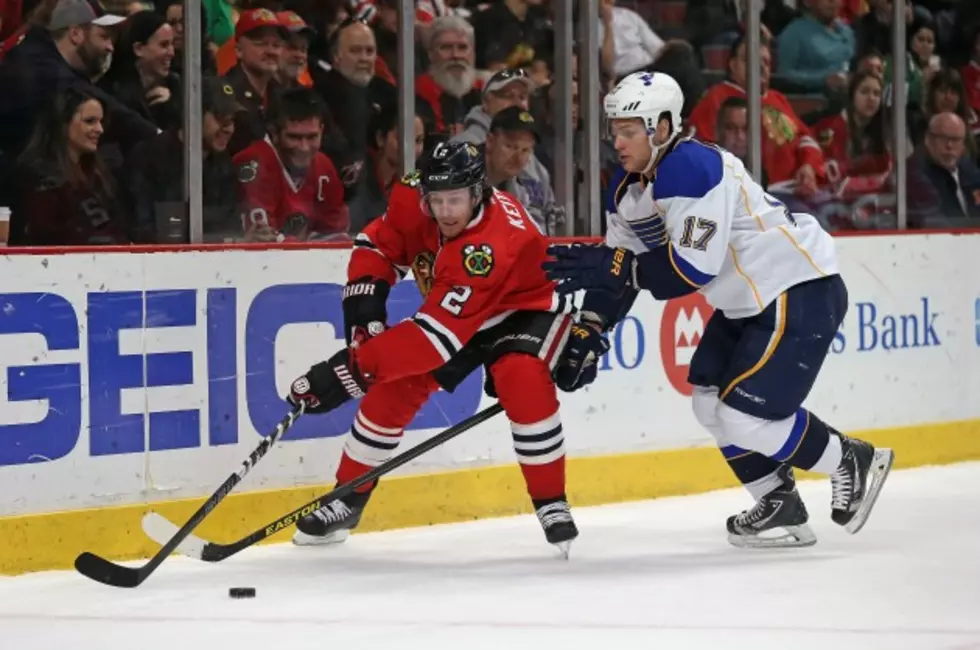 Schedule and Facts About the Blues-Blackhawks Series
Jonathan Daniel, Getty Images
The St. Louis Blues will open the 2014 Stanley Cup Playoffs at the Scottrade Center in St. Louis when they host the Chicago Blackhawks. This is a best of seven series with the Blues having home ice advantage if the series goes the full seven games (see schedule below). The Blues-Blackhawks match-ups represent one of the best rivalries in hockey and both teams really don't like each other. Here are five facts regarding this match-up:
1..This is the tenth time these two teams have met in the playoffs.
2..Chicago has won 7 of the 10 series played with the Blues
3..This is the first meeting between the two teams since 2002.
4..The Blues have won 3 of the 5 games played between the two teams this regular season
5..Chicago has won 5 Stanley Cup titles and the Blues have never won the cup in their history.
Here is the schedule for the first-round series of the Western Conference playoffs between the Blues and the Chicago Blackhawks (all times are CDT):
Game 1 in St. Louis: Thursday, April 17, 7 p.m., FSM(Fox Sports Midwest); NBC Sports Network
Game 2 in St. Louis: Saturday, April 19, 2 p.m., NBC
Game 3 in Chicago: Monday, April 21, 7:30 p.m., FSM; CNBC
Game 4 in Chicago: Wednesday, April 23, 8:30 p.m., FSM; NBCSN
Game 5 in St. Louis (if necessary): Friday, April 25, 7 p.m., FSM; NBCSN
Game 6 in Chicago (if necessary): Sunday, April 27, 2 p.m., NBC
Game 7 in St. Louis (if necessary): Tuesday, April 29, Time TBA; FSM
More From 100.9 The Eagle, The Tri-States' Classic Rock Station